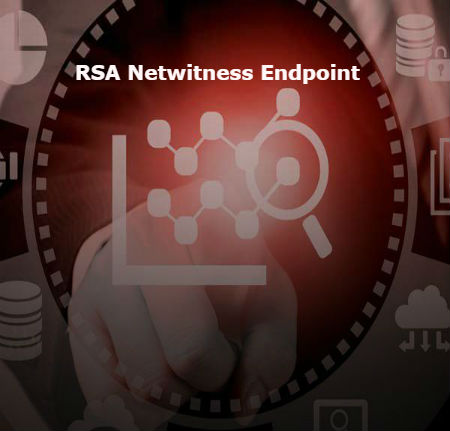 RSA Netwitness Endpoint Training Introduction:
RSA NetWitness Endpoint is an endpoint detection and response tool that continuously monitors endpoints to provide deep visibility into and powerful analysis of all behavior and processes on an organization's endpoints. RSA NetWitness Endpoint doesn't require signatures or rules. RSA NetWitness Logs and Packets to deliver the only unified solution that helps security teams understand the full scope of an attack.
With IdesTrainings the RSA Netwitness Endpoint Training is coordinated by best industry experts and the RSA Netwitness Endpoint tutorial is prepared with best industry updates for offering participants best professional insight over modules. The training is available for individual and corporate batches. To know more about this online training course contact reach at helpdesk of IdesTrainings today.
Objectives of RSA Netwitness Endpoint Training:
After Successful completion of this training, participants should be able to:
Discuss what RSA NetWitness Endpoint Administrator is and what it does

Identify the architecture components

Review malicious modules

Prioritize modules and endpoint machines by apparent threat level

Navigate the NetWitness Endpoint Training interface to investigate suspicious files and processes

Make basic NetWitness Endpoint Training

Perform basic analysis
RSA NetWitness Endpoint Training can:
Rapidly score and flag suspicious endpoint activity and behavior for further investigation. Utilizing an intelligent risk scoring algorithm that combines advanced machine-learning techniques with a wide array of behavioral indicators of attack and aggregated intelligence, RSA NetWitness Endpoint Training prioritizes incidents and provides a clear visual indication of the potential threat level of endpoints, helping security teams more easily triage alerts, focus investigations, andoptimize their time.

Drastically reduce incident white noise by comparing the current endpoint to a defined gold image and leveraging powerful aggregated whitelisting capabilities delivered by Reversing Labs.

Conduct multiple checks of file legitimacy to determine if a file is malicious, including checking file certificates and hashes as well as employing OPSWAT Metascan to scan against multiple antivirus and antimalware engines.

Provide aggregated intelligence from the security experts at RSA and other trusted intelligence sources to help security teams understand and investigate more efficiently.

Retrieve copies of executable files from the endpoint – both automatically and on an ad hoc basis – for additional analysis. RSA NetWitness Endpoint Training Server maintains a global repository of all files found, allowing security teams to have all the data they need at their fingertips to reduce investigation time as well as provide added context of all machines' behavior related to an attack.

Easily incorporate YARA rules, import STIX data, create RSA NetWitness Endpoint rules, and permit security analysts to customize any of the 300+ behavioral indicators provided by RSA out-of-the-box to deliver the most customizable experience.

Integrate seamlessly with RSA NetWitness Logs and Packets to deliver the only unified solution that helps security teams understand the full scope of an attack – across endpoints, networks, and the cloud. Combining insights from RSA NetWitness Endpoint Training into endpoint behavior and activity with the rich set of network packets and log data from RSA NetWitness Logs and Packets allows analysts to gain unmatched visibility into everything happening in their environment, allowing them to investigate more completely, and respond more definitively.

Detect known, unknown, and targeted threats. Reduce attacker dwell time. Accelerate investigations and response.

Empower your security team to detect, analyze, and eradicate advanced threats faster than before with RSA NetWitness Endpoint Online Traning.

Continuous endpoint behavior monitoring and real-time threat detection expose hidden threats, highlight suspicious activity for investigation, and analyze root cause to rapidly determine the full scope of a compromise.

With RSA NetWitness Endpoint Training signature-less malware detection, your security team has full visibility into all activity on endpoints across your organization.

RSA NetWitness Endpoint Training starts with endpoint behavioral analysis and augments that with additional detection methodologies to detect and analyze threats faster and more accurately.

Threats are prioritized, so security teams can respond more effectively, reducing the impact of attacks.
Key features of RSA Netwitness Endpoint Training:
Protect the endpoints, servers, and virtual machines

Detect malicious activity that other signature-based solutions miss entirely

Gain deep endpoint visibility and anomaly detection through continuous endpoint monitoring and real-time threat detection

Automatically flag and prioritize suspicious endpoint activity, based on risk, to help focus investigations

Speed up detection, analysis, and response across endpoints, network packets, and logs

Know how far a compromise has spread by instantly identifying all machines affected, enabling a security team to respond immediately with precision.