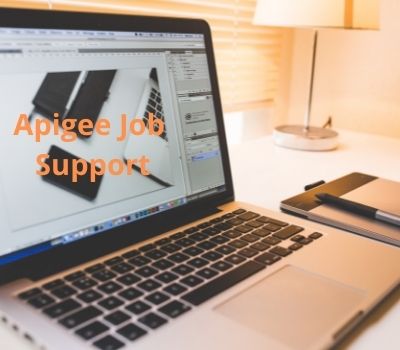 Apigee Job Support Introduction:
Apigee job support is an leading provider of an API technology & services for enterprises and developers. Apigee delivers an intelligent of API platform to the accelerate the pace of a digital business. Apigee Edge Analytics Services collects and analyzes a wealth of information that flows through an APIs. Difficulties are certain when you get into a new job let it be right after your master's degree or an lateral from different role. New job environment and their work culture are difficult to adapt to & often need support to perform an certain tasks.
We offer our technical support services in Apigee job support to help you out. We have a group of technically talented people having 5 to 10 years of experience, who will assist you in solving your technical problems. We provide well documented solutions along with an soft copies
It is very sensitive situation where you can't seek the continuous help from the colleagues or disclose incapability. Alongside On-Job support, Idestrainings coach these employees on the technology and enable them to succeed for going forward. we provide the best APIGEE  online job support with Flexible Timings our expertise work within your specified of time frame.
We are experts in complete the projects at clients deadline with full accuracy and confidentiality. We provide online job support from Idestrainings to the employees who joined into new job & also unable to perform the task effectively.