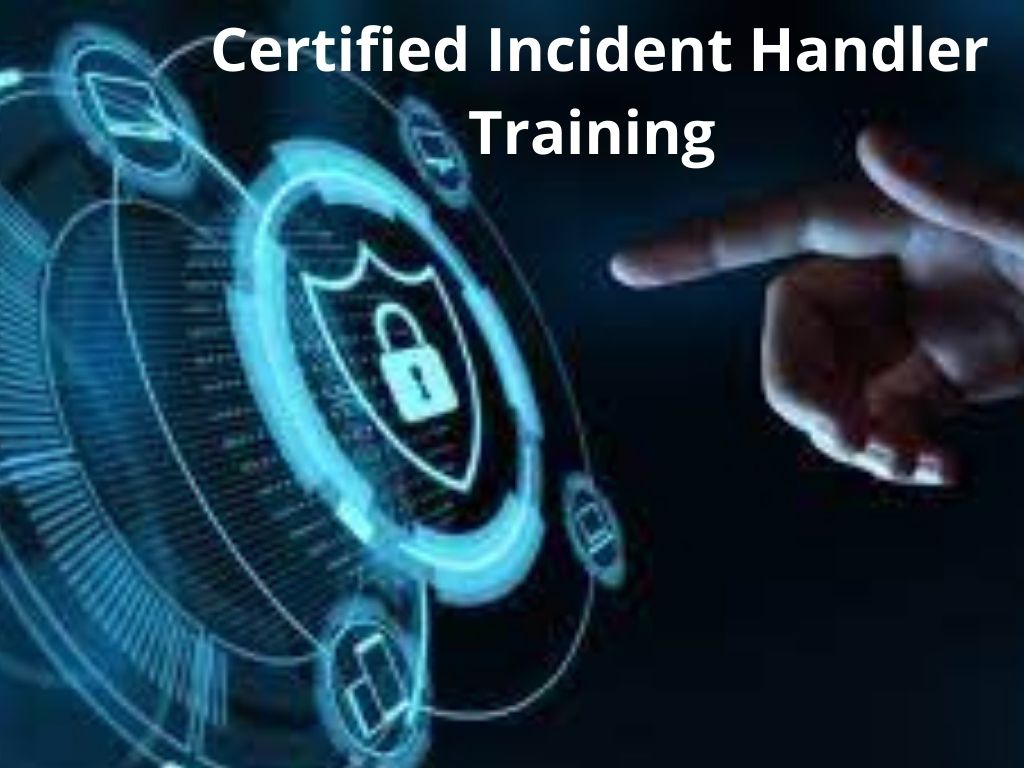 Introduction to Certified Incident Handler Training:
Certified Incident Handler Training at IdesTrainings- ECIH program is structured and created as a team with cyber security and occurrence the board and reaction experts around the world. Certified Incident Handler is a skilled professional who can handle a variety of incidents, risk assessment methodologies and laws and procedures related to incident management. A certified incident handler can create incident management and response procedures and deal with a variety of computer security incidents, such as network security incidents, malicious code incidents, and internal attack threats. IdesTrainings also provide ECIH online and classroom Training from our real-time experts.
Overview of Certified Incident Handler Training:
Actively monitor systems and networks for intrusions

Identify security flaws and vulnerabilities

Perform security audits, risk analysis, network forensics and penetration testing

Perform malware analysis and reverse engineering

Develop a procedural set of responses to security problems

Establish protocols for communication within an organization and dealings with law enforcement during security incidents

Create a program development plan that includes security gap assessments, policies, procedures, playbooks, training and tabletop testing

Produce detailed incident reports and technical briefs for management, administrators and end-users

Liaison with other cyber threat analysis entities
IdesTrainings provide the corporate and classroom training as per client requirement in Saudi Arabia Oman, Kuwait, Dubai, Jordan, Amman, Tunisia, Tanzania at your flexible timings.
Conclusion to Certified Incident Handler Training:
Certified Incident Handler Training is provided by IdesTrainings which is the best corporate training provider firm. We are providing the best Certified Incident Handler online Training and classroom training at a reasonable price. We are best in providing the online mode for ECIH Training and we are providing the video tutorials and job support for Certified Incident Handler Training. ECIH corporate training and we also provide Ethical hacking Training, for any queries feel free to call our help desk. We also provide the classroom training in Mumbai, Delhi, Hyderabad, Bangalore, Chennai, Kolkata, Jaipur, Lucknow, Ahmedabad, Pune, Nagpur, Gurgaon and also in Noida.