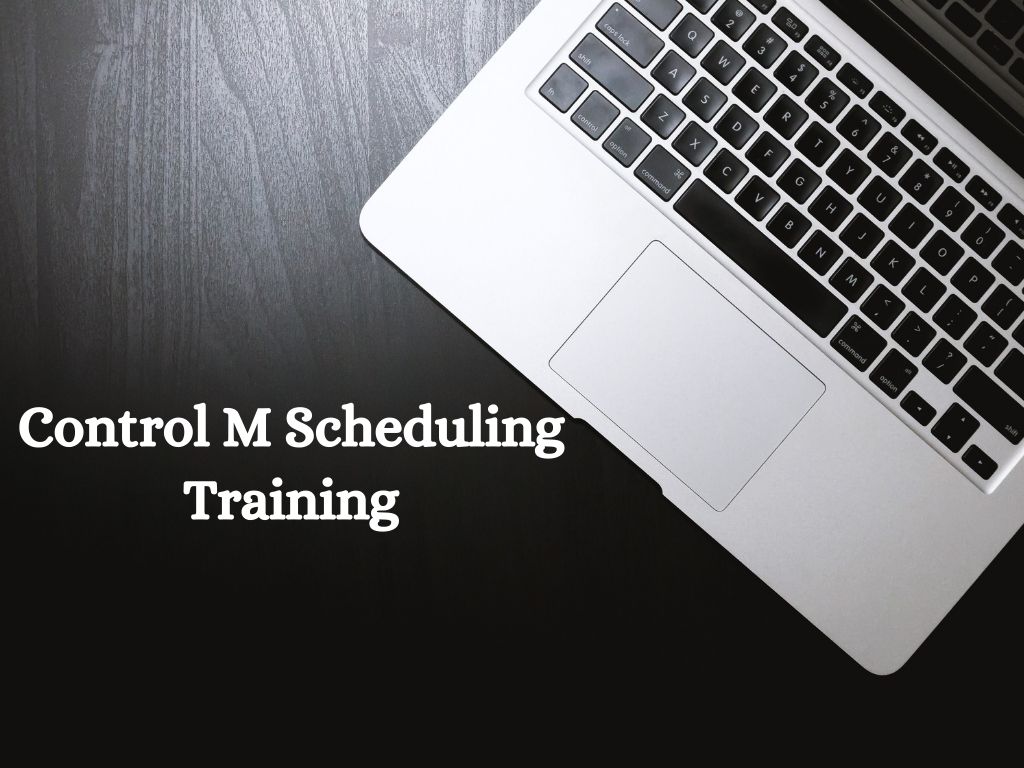 Introduction to Control M Scheduling Training:
Control M scheduling training helps to speed up and simplify the application of SLAs, and it also integrates, automates and orchestrates application workflows to manage data.  This powerful solution accelerates delivery of digital services and increases the quality of service delivered to users and the business. It is the capabilities of the control M within the modern application release process. Idestrainings provide the training on the Control M Scheduling Training by the real-time experienced trainers and we will cover the full advanced concepts of the Control M Scheduling Online Training. We provide Best Control M Scheduling Training videos and the material also.
Prerequisites of Control M Scheduling Course:
The people have the experience on control M

Have the experience on Control M Administration

BMC Control-M Workload Automation 8.0: Foundation (WBT)
Control M Scheduling online Training outline:
Program Name: Control M Scheduling Training

Duration of Course:30 Hours (It can also be optimized as per required period).

Mode of training:Online, Classroom, and corporate training.

Timings:According to one's feasibility.

Batch Type: Regular, weekends and fast track.

Materials:Yes, we are providing materials for Control M Scheduling Online Training. (We will get the soft copy material)

Sessions will be conducted through WEBEX, GoToMeeting OR SKYPE.

Basic Requirements: Good Internet Speed, Headset.

Trainer Experience:10+ years.

Course Fee: please register on our website, so that one of our agents will assist you
Overview of Control M Scheduling online Training:
We are a central GUI-based app that manages all batch executions for the company. This is basically the Active Job File (AJF) or Queue interface. Multiple Control-M servers can be added to EM. When logging into Control-M, we are usually connecting here.
The skill gained by control M Scheduling:
Examine Control-M terminology, architecture, key components and their relationships

Examine the capabilities of the Control-M solution through the use of the distributed Control-M Workload Automation interface

Use the Control-M Workload Automation interface to control job execution, including the creation  and scheduling of job definitions for a Control-M environment

Review the use of the Control-M post-processing facilities to perform actions based on the  completion of jobs and messages generated by the operating system

Examine the options for the scheduling of job definitions, including the use of different types of calendars

Describe and use all types of Control-M variables, including job-specific user-defined variables, global variables and system variables

Examine the configuration and use of notifications and on-do actions

Use of control and quantitative resources in job definitions

Manage job workload using the Workload Policy Manager

-Creation and use of SMART Folders

-Creation and use of job templates

Use of BMC Control-M/Forecast to verify job schedules and observe simulated job flow

Use of BMC Impact Manager to proactively detect and address problems in the execution of a series of job
Who will benefit by taking this Control M Scheduling course?
Control-M schedulers

Control-M operators and

administrators who want additional scheduling skills
What is the course objective of Control M Scheduling?
Get an overview of Control-M

Understand the concepts and architecture of Control-M and its components

Understand the Control-M interface, its features, and its functionalities

Get familiar with different user roles

Understand the upgrade process for Control-M/Enterprise Manager and for Control-M/Server, and tips for a successful upgrade

Get familiar with the Control-M Self Service 9's new look and feel

Learn how to schedule folder and jobs in Control-M

Know how to manage jobs in your Control-M Workload Automation environment
Enterprise Manager Window Layout:
There are 4 stages which we will be monitoring/operating from this window.
Four stages are: Servers, Groups, Applications and Jobs
Server: The first level that has server information
Group: Set by scheduling. Jobs are usually grouped by frequency.
Application: Set by scheduling; should be the application id
Jobs: Where we can actually view the list of jobs w.r.t Application.
Control M Training was originally developed for IBM mainframe computers, but has since expanded and is available for distributed computing platforms, including Unix, Windows, Linux and OpenVMS environments. Control-M schedules the workload at a daily, weekly, or monthly interval. It can also be used to respond to trigger events, such as appearing on file, calling through a third-party app via the API, or calling on demand through Java or web services.
Control M Admin Training:
Control-M Admin Training reviews the design and configuration of Control-M and all its components. This course, intended for system administrators, describes how the system communicates with the various hardware and software requirements, networks, its database structure and other aspects of the product.
Conclusion to Control M Scheduling Training:
CONTROL-M Scheduling Training is a business integrated scheduling product that focuses on the production environment business applications and platforms. It integrates the management of the critical workload process from a single point of the control. With the cross application and the cross platform capabilities, this is powerful workload automation solution accelerates from the digital service.
IdesTrainings gives the best online training, corporate training and job support Control M Scheduling Training. We have best mentors to manage you through this Control M Scheduling online course and numerous different courses; in our Idestrainings and just as, for both individual and for corporate bunches too. Our trainers will be available 24/7 online support. IdesTrainings gives training to all Control M at a sensible cost and at trainee's adaptable hours? We likewise give classroom training at customer premises Noida Bangalore, Gurgaon, Hyderabad, Mumbai, Delhi, Pune.