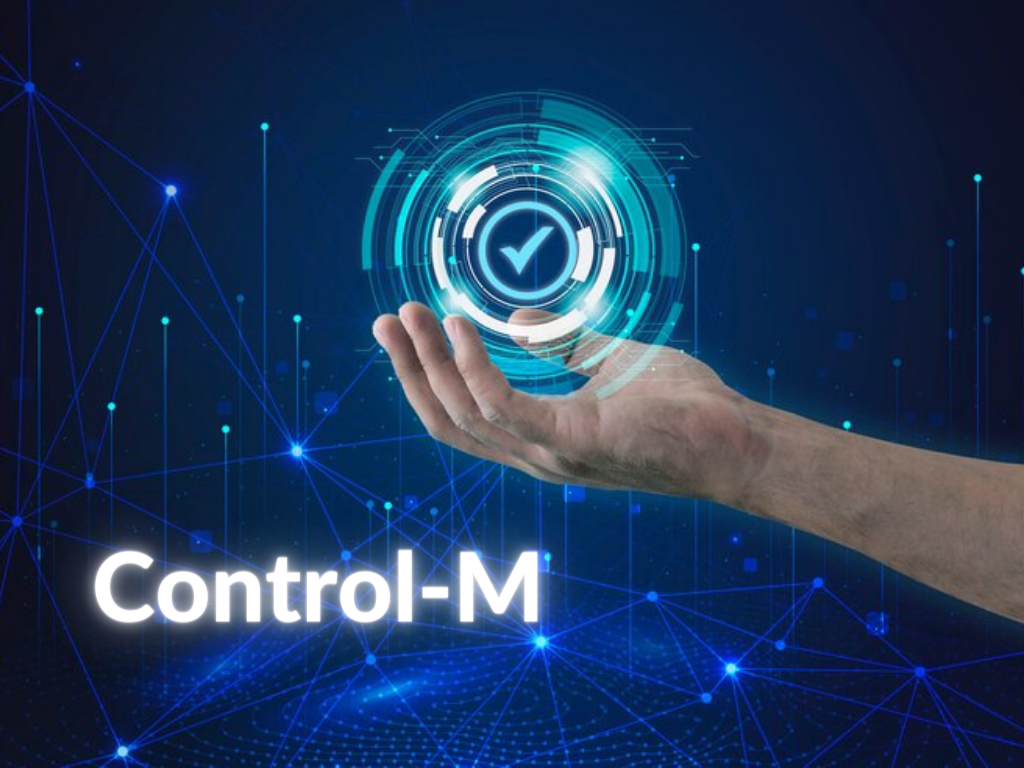 Introduction of Control-M Training
Control-M is a BMC software. It is very easy to use. It easily defines all the jobs. It is very easy to setup complex workload dependencies. Monitoring and managing the defined jobs is very easy in Control-M. IdesTrainings provides the best Control-M course by our subject matter professionals in an informative & interactive way. We have trainers who are experienced in Control-M. IdesTrainings provides you with cost-effective services. We provide the quality content for all the courses. Contact our help desk for more information. We are aware of industry needs and we are offering Control-M training in the more practical way. Register with us to get the best Control-M training.
Pre requisites for Control-M Training
Anyone who is interested to learn and build career in Control-M can take up this training.
Course Name: Control-M Training
Duration of Course: 16 Hours (It can be customized as per the requirement).
Mode of training: We provide Online, Corporate and Classroom training. We provide Virtual Job Support as well.
Timings: According to one's feasibility.
Trainer Experience: 14+ years.
Course Fee: Please register on our website, so that one of our coordinators will assist you.
Batch Type: Regular, Weekends, Fasttrack.
Do you provide Materials: Yes, we will provide materials for Control-M, only if you register with IdesTrainings.
Online Mode: WEBEX, GoToMeeting or SKYPE.
Basic Requirements: Good internet speed, Headset.
Topic 1: CONTROL-M OVERVIEW, CONCEPTS, AND ACCESS
1.1 What is Control-M?
1.2 How is Control-M used and accessed in your environment?
1.3 Control-M Components
1.4 Job Flow and Terminology
Topic 2: CALENDARS AND SCHEDULING DEFINITIONS
2.1 Using Calendars to define scheduling days for jobs
2.2 Creating a Job
2.3 Scheduling Definition
2.4 Scheduling a job manually
2.5 Scheduling a job automatically
Topic 3: JCL PROCESSING AND WORKFLOW
3.1 Overview of System and User Variables
3.2 Using System and User Variables to pass information to JCL
3.3 How to control events outside Control-M
3.4 Modifying a schedule for a job
Topic 4: MONITORING SYSTEM ACTIVITY
4.1 Using the Active Jobs screen for problem resolution
4.2 Monitoring System Activity
4.3 Control-M Database files
4.4 Viewing the Log for Information
Topic 5: MAINTENANCE AND REPORTING
5.1 The Utilities invoked at New Day Processing
5.2 The Function of the Online Utilities
5.3 Existing Utilities and How to use them
5.4 Creating your own reports using Keystroke Reporting Language
Control-M comes with an embedded database which is PostgreSQL. PostgreSQL is an open-source and most popular RDBMS database. Control-M provides you with high availability. Control-M supports cluster. It has different components and all the components support clustering. With Control-M predictive and if-else analysis is possible. Using Control-M SLA can be managed.
Control-M helps to create or manage complex workload automation which means, it helps to run the application, scripts on different types of servers. Control-M gives facility to create really complex workflows.
1.Control-M EM Client or Web Based Self Service
Control-M EM client has to be installed as an application either on laptop or the server which can be jump host server. This will be connected to the Control-M environment.
Control-M also provides a web-based interface which is the light version of Control-M EM client. Since it is a light version of Control-M EM client, it doesn't provide all the functionalities but it helps to access and monitor jobs. This can be accessed on a web-based interface or on mobile.
Control-M EM client can be accessed individually or through the jump host server where multiple members can access it.
2.Control-M Enterprise Manager (EM)
Control-M EM takes care of the communication between Control-M EM client and Control-M/Server. When a job needs to be managed or accessed, a user has to request the Control-M EM client. It is the responsibility of the Control-M EM client to pass the request to the Control-M server. Control-M server is the heart of the processing system as it manages and executes all the jobs created and requested by the user.
3.Control-M Agents
Control-M server has to communicate with the agent and that agent is known as Control-M Agent. Control-M Agents are installed on all the machines which have Control-M applications. Control-M server needs to interact with Control-M Agents. Control-M Agents are installed on application servers. The applications run on these servers. These applications can be web-based or scripts like informatica, Linux, etc. Control-M Agents is responsible for running the script and sending it to the Control-M server. Then the server sends the information to the Control-M EM which sends it to the user.
Control-M Configuration Manager
Control-M Configuration Manager is also known as CCM. Using CCM lots of admin activities can be performed. Using CCM, admins can discover new agents if they are installed on any of the machines. They can also setup Control-M Control Modules. They can configure control modules. Control-M 9 is the advanced version of this. Control-M Configuration Manager is a part of Control-M EM or Control-M EM client. There is another component called Control-M Reporting. This helps you to see the history of job execution.
Cluster server is the combination of individual servers. To form a cluster server using the two individual servers, we need a cluster software which is RHEL or VERITAS if you are having Linux. Cluster acts as a single machine between two nodes. These two nodes then have a single IP address and a single hostname known as Logical IP or Logical hostname.
Logical IP: This is called logical IP because it redirects to node 1 or node 2 based on which server is available.
Logical Hostname: This is called logical hostname because it redirects to node 1 or node 2 based on which server is currently available.
Shared Storage: When the data is uploaded in shared storage there is a high availability of having the data safe with us as this can be accessed by both the nodes. If the data is uploaded in either of the nodes without using the shared data then you will lose your data if that node is not available.
Control-M can automate and orchestrate the delivery of critical business services in a flash. Build dev and ops collaboration, that's more powerful than a locomotive. Keep the data pipelines that power the business services flowing faster than the speed of sound. Dive deep into Control-M training with IdesTrainings as we provide best Online training, Corporate training and Classroom training. We provide Classroom training at client premises like Hyderabad, Pune, Delhi, Bangalore, Chennai, Mumbai, Noida, etc., by our expert trainers. At IdesTrainings, we also provide Virtual Job Support. Hurry up! Start your Control-M career by getting trained in IdesTrainings.
Frequently Asked Questions (FAQs)
1.What is Control-M used for?
Control-M is used to monitor batch schedules/jobs from different application groups in multiple servers to reduce the resource manual work. It is also useful to track all the jobs information in one area which is Enterprise Management layout window with job statuses as success or failure.
2.Does Control-M needs any coding background?
Control-M is a useful tool to help develop businesses and it does not require any coding background.
3.What is the average salary of Control-M professional?
The average salary of Control-M professional is $52011 per annum.
4.What are the different kinds of Control-M certifications available?
There are four different kinds of certification levels that was structured under the Oracle's Control-M certification path.
Oracle Certified Associate (OCA)
Oracle Certified Professional (OCP)
Oracle Certified Expert (OCE)
Oracle Certified Master (OCM)
5.Will you provide backup sessions?
Yes, we will provide backup sessions if the candidate misses the class.