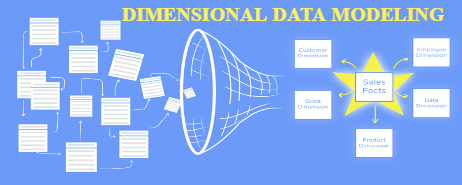 Introduction about Dimensional Data Modeling Job support:
Dimensional Data modeling job support is a core of data modelling development and is one of the best methods to store the data for easy retrieval from the database. A dimensional data model consists of fact tables and lookup tables. In designing data models for data warehouses, schema types used are Star Schema and Snowflake Schema. The Dimensions and hierarchies can be represented as a lookup tables. Attributes are the non-key columns in the lookup tables.
Conclusion of Dimensional Data Modeling Job support:
Dimensional Data Modeling Job Support are high demand in the market due to the discrete characteristics that collate the complex data from multiple sources and can create a distinct, consistent user view. They are also instrumental in supporting business with an informed decision-making capability. Moreover they offer flexibility and scalability to the databases and also upgrade end user experience to the next level. All these factors make this skill a much in demand skill and therefore has a good job market.
Idestrainings provides best and quality Job Supports for Dimensional Data Modeling module. We have freelance consultants with hands-on experience in latest industry updates. Our Consultants will provide Technical assistance at your jobs. Idestrainings is most reliable and expertise company for Technical Job Supports. We have been serving many employees and freshers for getting a quality job in respective field. Idestrainings understands your requirements & taken initiative to create a well qualified, certified & real time experienced professionals with expertise in various technologies & also domains.