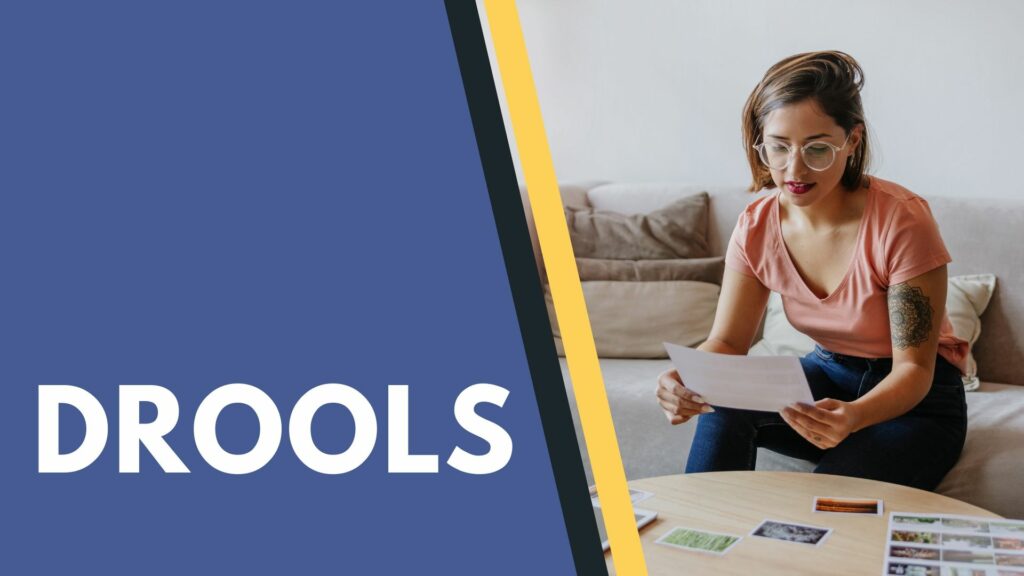 Introduction to DROOLS Job Support:
DROOLS Job Support at Idestrainings offers ongoing job support even after obtaining work. Getting Job in the IT industry is easy but withstanding that job is a bit tough job. Many of IT resources feel pressure in completing their work with in project deadlines. Do you also feel the same? Don't worry !you are at the right place. Idestrainings is here to help you in all the challenges that you are facing in your project. we provide 24/7 job support by our industry experts to make sure your needs are understood and that you are getting the information necessary for your job. It is all about the journey which will help you to meet your goals for long term, gainful employment.
Importance of Drools Job Support:
The DROOLS Job Support by real time professionals & highly experienced with full stack technical background in the Drools field. We have wide-spread services across Australia, India, USA, & other countries, assisting software employed people to excel in their jobs when they have an onset of a worsening condition. Our trainer's support you solve your technical problem & guide you to the right path in order to obtain a favorable solution. The subsequent problems are solved even better and faster, once we understand your project. The Drools support is designed in the best way as to take care of the professionals. 
Drools Job Support is a Business Rules Management System solution.Rule engine concept comes from Artificial Intelligence where we define set of rules.

Basically when all the conditions are met the rule will apply or some action will execute.we define the data model then the drools schedules to identify the data that comes into the system and it should fire the rules based upon the data that comes in,so we make the machine take most of the actions according to the rules that we have configured.

Drools Job Support at  Idestrainings-Context of a rule engine is it has a whole different meaning its about not telling the system how to do something but what it is that ?Declaring is all about describing 'what' and not 'how'.It is essential to have knowledge on JPA Job Support as it is useful in switching  the technologies.

So defining the problem rather than telling the system this is the recipe to solve result to arrive a solution.Its like let me define the problem for you they will do something in the condition that I want to be made and lets the system do the same. Idestrainings is the best place for Drools Job Support.

So when you do a rule based programming its sort of like doing recursive programming. Its that you don't have things that are tightly coupled these are like individual items of knowledge in when you put them together they do something useful but in this difficult environment or imperative programming we provide everything  we provide the algorithms at the logic and the control.JMS Job Support is also provided by Idestrainings which is used to send messages across different platforms.
Drools Job Support at Idestrainings-The idea with declarative programming is that some of these techniques will be useful when you have a lot of factual information environment.In a rule or a single what can be used so many pros and make many different companies.In one of the things that I tend to tell people when they are talking about rule engines when they should use its you can do a flow chart or something you most likely lead a ruling.
Deterministic problems are very well suited for  ruling where sometimes are not a specific goal what you want to get some sort of partial result .In the context of a rule engine you will even hear the term production rule. A rule really is just an event .Idestrainings is rich in providing Drools Job Support by the industry experts.
Why Declarative Programming ?
Best Drools online Job Support from India at Idestrainings-In the declarative programming we do not completely dip we only provide the logic in the system that has control from. In this I would like to mentioned that algorithm readable. To now talk about that this is the control structure of  the system.

They include to be often some conditions well that type of a order sequence is relevant rule systems not completely irrelevant  but mostly have and now if I mentioned list and scheme and there is also problem in some of those languages where is that fore front of what the rule engines today are ?They all came from the 1960's about on the air. Idestrainings offers best drools online job support  from India by the industry experts.

Artificial Intelligence was the hottest thing of computer science .In the way we are using rule engines today is slightly different than the way we use them back then .Drools Job Support at Idestrainings helps you to get in depth knowledge about technologies like Java Job Support as well.

Now we are applying them in real business problems not just to do scientific exploration things that are sometimes  outside of the beyond of what we do everyday. Most of my clients are Banks, Insurance companies ,healthcare,system providers they are not who knows NASA or JPL things of that sort.

Where in the 96 AI is about ecology would have like better  but in that all the rule engines literature technology  is that  they still are using all the 1960's but when a normal java developers like to stumble on one of these projects. Idestrainings is the best place for Drools Job Support  to achieve your goals for successful employment.
In this Drools Job Suppport we provide Drools Project Support we have Our 10+ years of Experiences Trainers they can guide you Like Step by step process Like Open source business rules engine it is easy to access, easy to Move Anywhere and manage with clear Explanation of each and every modules which are interrelated with project. Drools Technical job support it deals with new techniques of Rate algorithm to evaluate the rules that are easy to understand and also implementation in the Java Code file and latest technology which is updated newly in the course so our trainer will cover you all trending techniques. Coming to this Drools Online Job Support we will provide Job Support for each and every Student with the help of trainer or under the trainer guidance tips and techniques has to be shared with all the students
In our Idestrainings JBoss Drools Job support gives the extension of this Course they are many concepts added in this Jboss Drools Job support like BRMS, workflow Management, Application focusing more workflow.
Conclusion of Drools Job Support:
Drools Job Support at Idestrainings-Imagine that the Universe of all things you know about your problem  is called  a hashmap. So in this hash map when a rule will evaluate against  some of the objects  and little bit hash map.so in perfect conditions that have to apply they need actions which are  execute.In some of those executions inhale creating new objects to be placed into the rule engine is inspired.

When conditions then action the difference here is definitely from traditional programming is that the action is not typically an algorithm or aluminium floor. Idestrainings is good in providing Drools Job Support by senior consultant from India. The action is knowledge changing adding or removing knowledge back into the environment. It is essential to have JavaScript Job Support also. 

Idestrainings is rich in providing Best Drools Online job support from India by the industry experts at flexible timings. Enroll at Idestrainings for Drools Job Support to achieve flourishing employment.