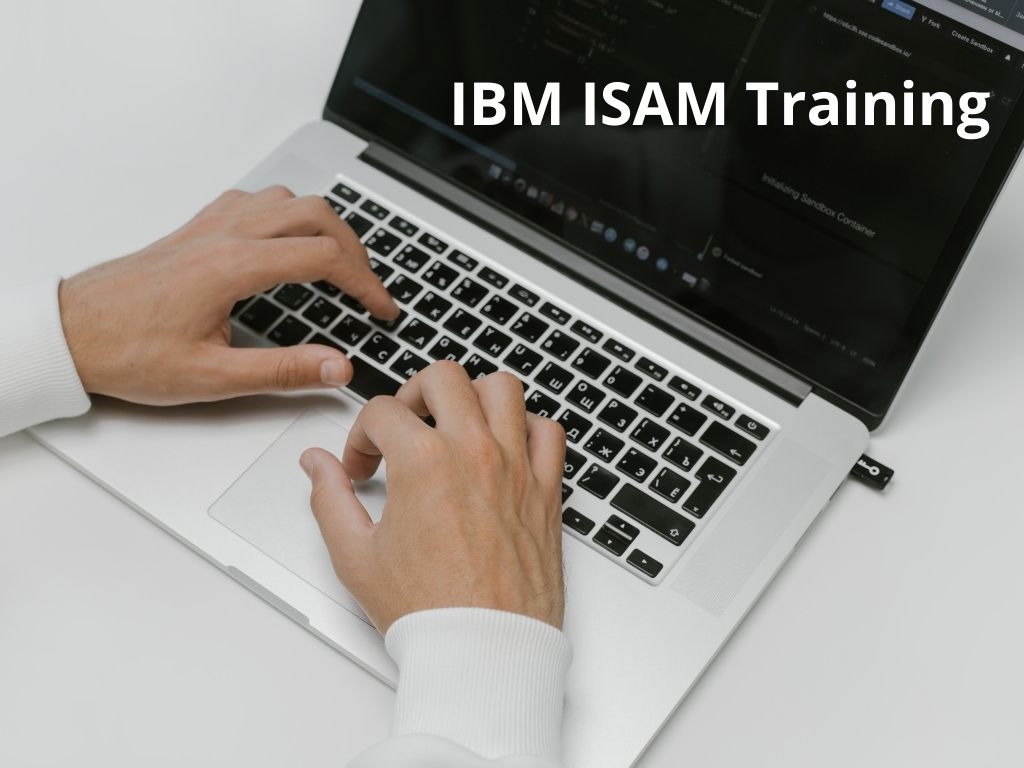 Introduction to IBM ISAM Training:
IBM ISAM Training is the product that has the several interfaces the reporting mechanisms which serve the windows for its own data, this is not supported the product for answering the interfaces, but it is determined by the direct access. This IBM ISAM Admin is used to adopt secure web, mobile, and cloud technologies and simplify access management for your employees and consumers. Idestrainings provide IBM ISAM online training it is an exhaustive and consumable business process the board stage that gives visibility and the board of your business forms. It incorporates tooling and runs time for procedure structure, execution, checking, and enhancement. IBM security Access manager online training is the latest version in IBM ISAM Admin course we cover all latest versions in this training.
Prerequisites of IBM ISAM Course:
Before taking this course, make sure that you have the following skills:
Basic LDAP skills

Basic Linux administration

Familiarity with LDAP, TCP/IP and HTTP

Familiarity with the Linux command-line

Basic knowledge of JavaScript

Working knowledge of security concepts, including SSL, authentication, and authorization
IBM ISAM online Training Course Outline:
Program Name: IBM ISAM Training
Duration of Course: 30 Hours (It can also be optimized as per required period).
Mode of training: Online, Classroom, and corporate training.
Timings: According to one's feasibility.
Batch Type: Regular, weekends and fast track.
Materials: Yes, we are providing materials for IBM ISAM Online Training. (We will get the soft copy material)

Sessions will be conducted through WEBEX, GoToMeeting OR SKYPE.

Basic Requirements: Good Internet Speed, Headset.
Trainer Experience: 10+ years.
Course Fee: please register on our website, so that one of our agents will assist you
Overview of IBM ISAM Training:
Lightweight pluggable authentication using a technology called IBM Security Access Manager InfoMap. It uses HTML pages attached to ISAM Advanced Authentication Services as server-side JavaScript. This ISAM is used for many articles that introduce a simple and sophisticated access control authentication service. This type of authentication is vulnerable to multiple popular attacks. At the same time usernames and passwords are always a compromise between simplicity and security. When the user authenticates on the ISAM server, the request is transparently transferred to the WWPass web application. When successful, the ISAM user receives the Distinguished Name and forwards the user Destination is a web resource.
IBM Security Access Manager offers the following features:
Authentication-Provides extensive built-in authentications and supports external authenticators.

Authorization- Allow and deny decisions for requests for protected resources in a secure domain through the Authentication API.
Data security and centralized resource management- Utilizes the wide connectivity and ease of use of the public Internet with the corporate firewall system, ensuring secure access to private internal network-based resources
IBM Security Access Manager can help you simplify your customers' access while making web, mobile, IoT and cloud technologies more secure. It can be containerized in a virtual or hardware appliance or with Docker. ISAM helps you strike a balance between usability and security through risk-based access, single sign-on, integrated access management control, identity federation and mobile multi-factor authentication. Take back control of your access management with IBM Security Access Manager.
Who can go for this IBM ISAM Training?
This course is designed for system administrators and implementers interested in learning IBM Security Access Manager.
What is the course objective of IBM ISAM course?
Describe IBM Access Manager product and its key features

Discuss the architecture and deployment process

Configure Access Manager users, groups and domains

Introduce concepts of a reverse proxy and how it fits in your web-based infrastructure

Describe protected object space and the policy access control model

Explain how to set up reverse proxy junctions to handle web requests

Discuss and configure authentication mechanisms supported by Access Manager

Explain and set up logging, auditing, and tracing for Access Manager components
Key Benefits of IBM ISAM:
Securely Adopt Mobile

Establish Identity Federation

Ensure Strong Authentication

Enable password less log in to Office365

Strike a balance between security and usability

Enable risk-based authentication
Security Access Manager Uses following databases:
Policy Database:
The Policy Server maintains a master copy of the policies implemented by the Web Reverse Proxy and Authorization Server. This master copy policy continues in the policy database. The Policy Database is automatically copied to each member of the cluster where the Policy Server is configured on the primary master of the cluster. This is not a relational database and there is no need to maintain it.
Configuration Database:
The appliance is stored in the PostgreSQL database in the configuration tool. This database is reflected across the cluster. There are no interfaces available to manage this database using traditional database utilities.
Geolocation Database:
The Geolocation Database Browser stores data for mapping the IP address to the country, region and city where the client is located. The geolocation database is replicated across a cluster. The Security Access Manager tool is shipped with a sample geolocation database. Maxmind1 provides flexible geolocation data for import into this database.
Runtime Database:
The runtime database is not used by the Security Access Manager platform, but through add-on modules such as the Advanced Access Control Module to store high-volume data (including device fingerprints). The runtime database can be configured as an embedded database or an external database. The embedded runtime database is replicated in the cluster. However, the cluster does not provide high availability or failover for the external database. The external database server is responsible for ensuring high availability.
Conclusion to IBM ISAM Training:
IBM ISAM Training is a complete authorization and network security policy management solution that provides end-to-end security resources with geographically dispersed intranets and extranets. IBM ISAM Admin Training allows access to the underlying estimation uncertainties, ISAM irrelevant combines the precise recovery of the map and trajectory with the efficient retrieval of co-variations required for data association.
IdesTrainings gives the best online training, corporate training and job support for IBM ISAM Training. We have best mentors to manage you through this IBM ISAM online course and numerous different courses; in our Idestrainings and just as, for both individual and for corporate bunches too. Our trainers will be available 24/7 online support. IdesTrainings gives training to all IBM ISAM Administration Modules at a sensible cost and at trainee's adaptable hours? We likewise give classroom training at customer premises Noida Bangalore, Gurgaon, Hyderabad, Mumbai, Delhi, and Pune.