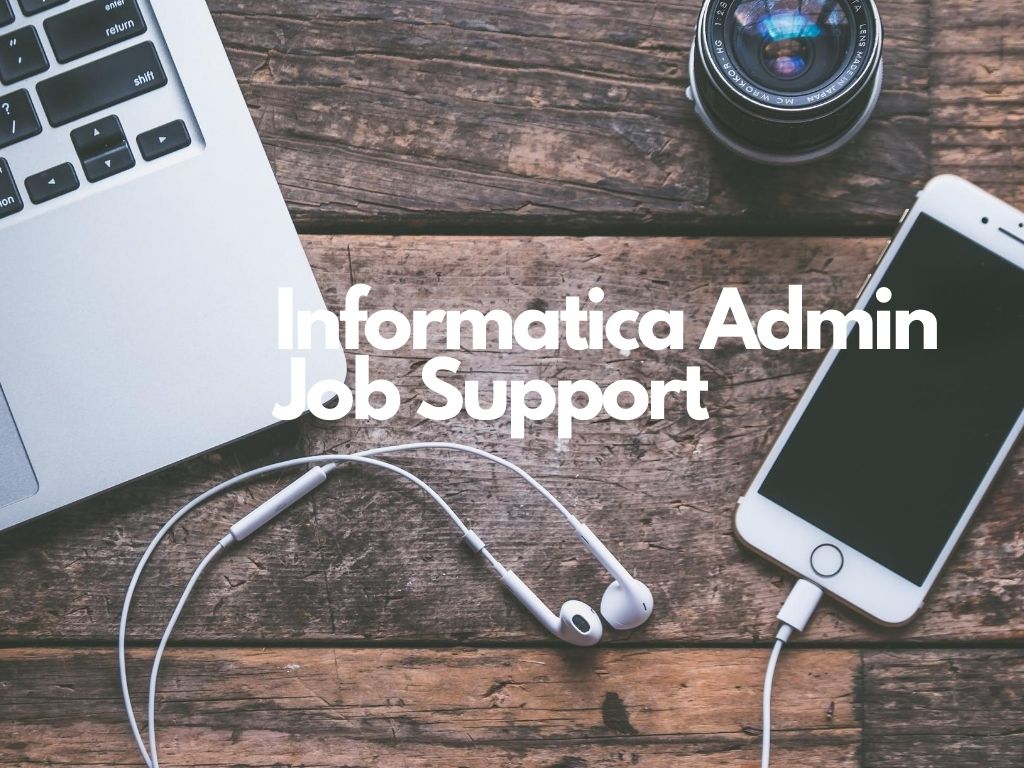 Introduction about Informatica Admin Job support:
Informatica Admin job support will introduce attendees to work with the PowerCenter Designer, Workflow Manager and Workflow Monitor tools, performing tasks such as creating transformations, reusable objects, mappings, sessions and workflows to extract, transform and load data. Informatica Admin Job Support is an online technical job support from India. Our Idestrainings is providing Informatica Admin Job Support for the reasonable price. We have most experienced senior consultants and they are technically teaching practical way. They are way of guide it's very modern and easy to adapt as you will do the entire subject related elements of Informatica, Which is useful your job. Our consultants always available 24/7 through online to give response for your quires and also give valuable tips for your profession even after completion of given job support duration.
Overview of Informatica Admin Job Support:
Informatica Administrator is an application client that consolidates the administrative tasks for domain objects such as services, connections, and licenses. At IdesTrainings we also provide job support for different types of Courses like Informatica DVO Job Support, Infromatica Cloud Job Support, Informatica B2B Job Support etc..,
Use the Administrator tool to manage the domain and the security of the domain. There are different types of tools used in Informatica Admin:
Domain
View and edit the properties of the domain and objects within the domain.
Logs
View log events for the domain and services within the domain.
Monitoring
View the status of profile jobs, scorecard jobs, preview jobs, mapping jobs, SQL data services, web services, and workflows for each Data Integration Service.
Reports
Run a Web Services Report or License Management Report.
Security
Manage users, groups, roles, and privileges. If you have PowerCenter Express Personal Edition, you do not have access to the Security tab.
Cloud
View the details of the organizations, Secure Agents, and connections in the Cloud tab. You must have sufficient privileges to view the Cloud tab.
Conclusion of Informatica Admin Job support:
Informatica Admin Job support consolidates the administrative tasks for domain objects such as services, nodes, licenses and grids. You can manage the domains and the security of the domain through the Administrator tool. This course improves your competency across installation and configuration, server maintenance, security, architecture, web services, deployment, Power Center Repository management, command line utilities and Informatica Velocity Best Practices and Implementation Methodology as a full member of a project implementation team. Also define and set up the best practices for users, groups, privileges, roles and permissions. Backup and migrate the Informatica Domain database.
Idestrainings provides best and quality Job Supports for Informatica Admin module. We have freelance consultants with hands-on experience in latest industry updates. Our Consultants will provide Technical assistance at your jobs. Idestrainings is most reliable and expertise company for Technical Job Supports. We have been serving many employees and freshers for getting a quality job in respective field. Idestrainings understands your requirements & taken initiative to create a well qualified, certified & real time experienced professionals with expertise in various technologies & also domains.