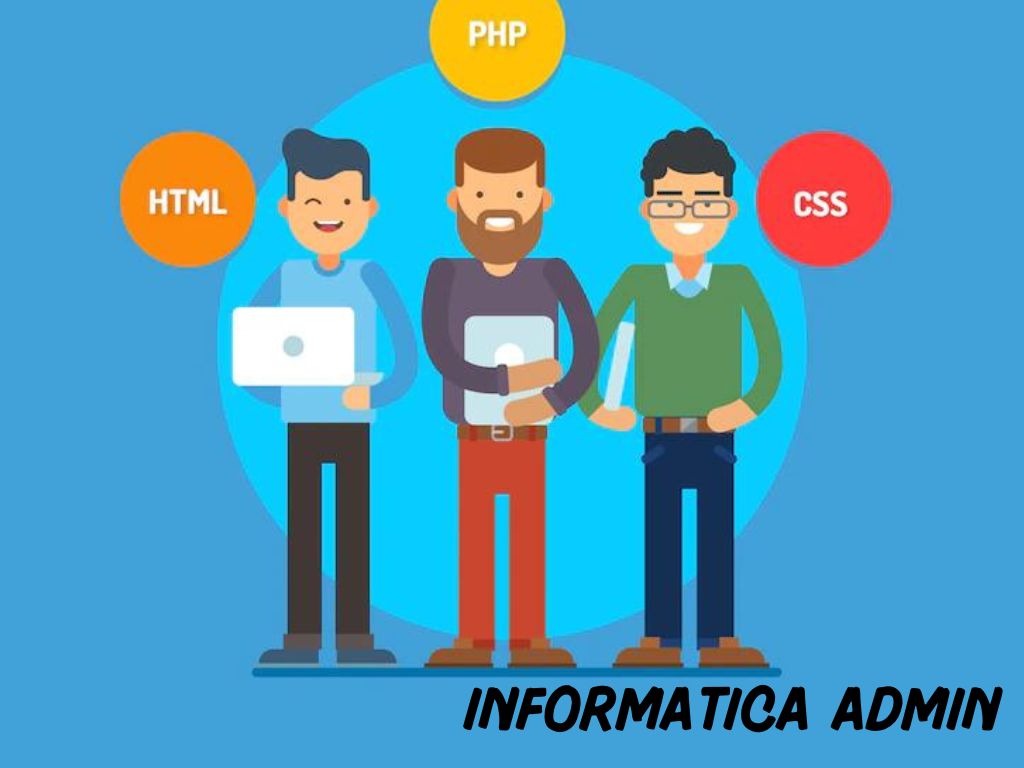 Introduction to Informatica Admin Training
Informatica Admin acts as brand ambassador between the business and the multiple projects groups involving Application Support Team, Network, Database Teams, Storage and Unix teams. Informatica Administrator is accountable for managing and maintaining the data integration (ETL) platform supporting one or more for data warehouse implementations that deliver diverse reporting and analytic capabilities. Informatica Administrator training by Ides Trainings is done on virtual interactive platform and in flexible hour arrangement so that on-job professional can attain this course while doing their regular service/business. Informatica Admin Online training is rendered by the best subject matter experts. We provide Online, Corporate and Classroom training. We provide Classroom training at client premises like Delhi, Mumbai, Hyderabad, Pune, Chennai, Bangalore, Noida, etc.
Prerequisites for Informatica Admin Training
To learn this course, one should have basic knowledge of
SQL
Course Outline for Informatica Admin Training
Course Name: Informatica Administration Training
Mode of Training: We provide Online, Corporate and Classroom Training. We provide Virtual Job Support as well.
Duration of Course: 30 Hours (Can be customized as per the requirement)
Trainer Experience: 15+ years.
Timings: According to one's feasibility
Batch Type: Regular, Weekends and Fast track
Do you provide Materials: Yes, if you register with Ides Trainings, we will provide materials for Informatica Administration training.
Course Fee: After registering on our website, one of our coordinators will contact you for further details
Online Mode: WEBEX, GoToMeeting or SKYPE
Basic Requirements: Good Internet speed, Headset
Course Content for Informatica Admin Training
Module 1-Understanding Domains and Nodes and grids
1.1 Installation and up gradation of Informatica Server
1.2 Client in windows
1.3 Linux server
1.4 Managing user account
Module 2-Using Informatica Administrator
2.1 Domain tab
2.2 Logs tab
2.3 Reports tab
2.4 Monitoring and security tab
Module 3-Domain Management
3.1 Creation of Application services
3.2 Application services upgrade
3.3 Users and Groups, roles and privileges
3.4 Analyst Service
Module 4-Power center Repository and integration Service
4.1 Model repository service
4.2 Data Integration Service
4.3 Content Management Service
4.4 Power Exchange Listener Service
4.5 Power Center Logger Service
Module 5-Web Services Hub
5.1 Reporting Service
5.2 Reporting and Dashboards
5.3 SAP BW Service
Module 6-Connection Management
6.1 Domain Object Export and Import
6.2 Domain backup and restore? INFA commands (pmrep and pmcmd)
6.3 Restoring and backup and upgrade of repository contents
Module 7-License Management
7.1 Monitoring Services
7.2 Globalization
7.3 Code Pages
Module 8-Connecting to Databases in power Center
8.1 Security Concepts
8.2 Versioning
8.3 Copy paste of the Domain object
8.4 Deployment
Informatica Administrator is an application client that combines the administrative tasks for domain objects such as services, connections and licenses. Use the Administrator tool to handle the domain and the security of the domain.
What is Informatica Admin?
Informatica Admin is a web-based client that a domain administrator uses to manage application services and create users and user groups.
Informatica Administrator tool has the following tabs:
Domain: Observe and modify the properties of the domain and objects within the domain.
Logs: Observe log events for the domain and services within the domain.
Monitoring: Observe the status of profile jobs, scorecard jobs, preview jobs, mapping jobs, SQL data services, web services and workflows for each Data Integration Service.
Reports: Execute a Web Services Report or License Management Report.
Security: Manage users, groups, roles and privileges. If you have PowerCenter Express Personal Edition, you cannot open the Security tab.
Cloud: View the details of the organizations, Secure Agents and connections in the Cloud tab. You must have enough privileges to view the Cloud tab.
PowerCenter Integration Service
An application service that executes data subset, data generation and data masking workflows. When you set up the Test Data Manager Service in the Informatica Administrator, you choose the PowerCenter Integration Service that executes the workflows.
PowerCenter Repository Service
An application service that manages the PowerCenter repository. The PowerCenter Repository Service accepts requests from the PowerCenter Integration Service when a workflow executes.
An application service that handles the Model repository for data discovery operations.
An application service that implements the data discovery processes. The Data Integration Service links to the Model Repository Service to keep metadata from data discovery profiles in the Model repository. When you set up a Data Integration Service in the Administrator tool, you choose the Data Profiling warehouse to keep data from data discovery profiles.
A relational database that keeps table metadata for data discovery profiles and the connections that you generate in Test Data Manager.
A relational database that keeps metadata for PowerCenter sources and targets. The PowerCenter repository also keeps metadata for the workflows that you generate from plans in Test Data Manager.
PowerExchange Listener Service in Admin Console
The PowerExchange Listener Service is an application service that handles the PowerExchange Listener. The PowerExchange Listener Service is a java process that can start, stop and issue commands to the PowerExchange Listener. Describe LISTENER and SVCNODE statements in the DBMOVER file on each node in the Informatica domain where a PowerExchange Listener executes.
Syntax for SVCNODE is as below:
SVCNODE=(service_name, listen_port)
Ides Trainings provides the best Informatica Administrator course by our subject matter professionals in an informative & interactive way. We have trainers who are experienced in Informatica Administration. Ides Trainings provides you with cost-effective services. We provide the quality content for all the courses. Contacting our help desk for more information. We are aware of industry needs and we are offering Informatica Admin training in the more practical way. Register with us to get the best Informatica Admin training.
Frequently Asked Questions (FAQs)
1. What will you learn in Informatica Administration Training?
In Informatica Administration Training, you will learn the concepts of
Informatica PowerCenter, its Architecture and Environment
Comprehensive knowledge of various tools like
      Informatica Administrator Suite
      Repository Manager
      Designer and Workflow Manager
      Capability to load Dimension Tables
      Use Advanced Transformation
      Recognize and repair Connection and Network Errors
      Configure Workflows and Sessions
      Create Users and Group and design Error Handling strategies, etc.
2. Who should take this Informatica Administration Training?
Informatica Administration training is for
Data Integration developers
Informatica PowerCenter Administrators
BI/ETL/DW Professionals
Administrators with some experience managing either PowerCenter or Data Quality
Individual Contributors in the field of Enterprise Business Intelligence
Database developers and
Developer Managers new to Informatica PowerCenter
3. Why should you take Informatica Administration Training?
Informatica Administration Training will help you to become an Informatica Administrator expert. It will polish your skills by offering you comprehensive knowledge of ETL Processes and the required hands-on experience for solving real-time industry-based data integration and big data projects.
4. What is the average salary of an Informatica Administration professional?
The average salary of an Informatica Administration professional is $90K per annum.
5. Will you provide demo session before the training?
Yes, we will provide demo session before the training.