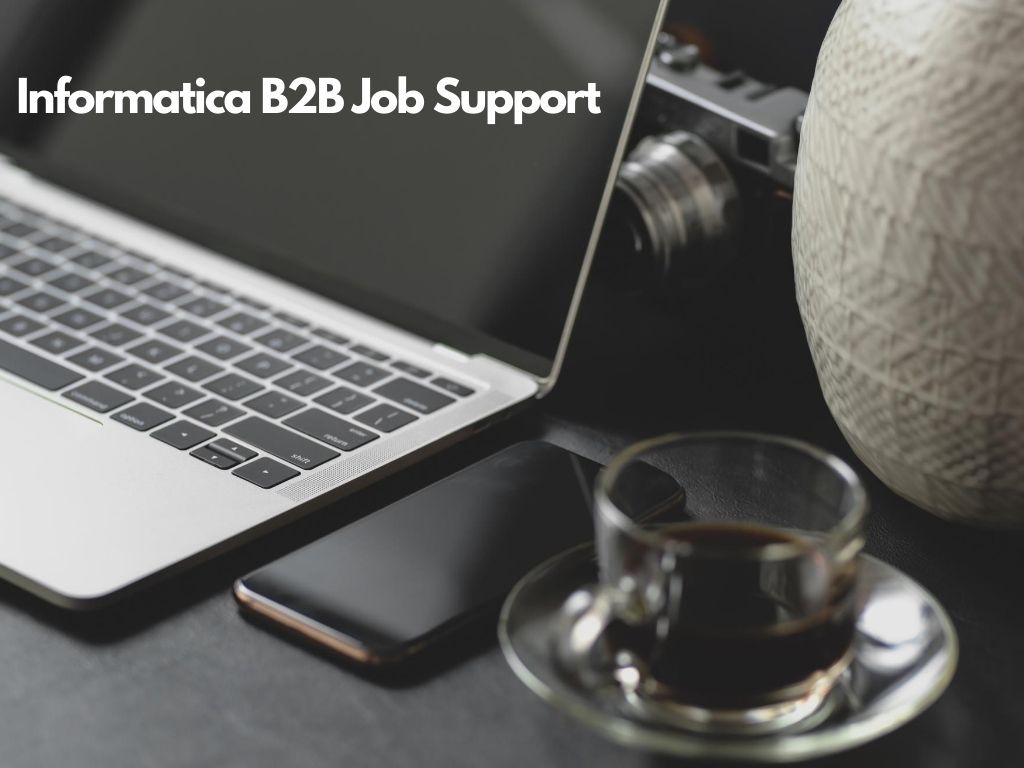 Introduction to Informatica B2B Job Support:
Idestrainings Services offer Informatica B2B Job Support from its best and well experienced consultants, for all the application deployment consultants Informatica B2B is the most successful tool so far. The developing world brings new varieties of technologies and tools', so keeping yourself upgraded technically is most important to become a successful employee and to carry your job efficiently. Our Informatica B2B job support or technical guidance will help to resolve the deployment errors and could guide you in all the technical concepts and scenarios one can face while using it. Our team of consultants is current working professionals who carry good knowledge on all the concepts that are related to Informatica B2B. They can help you solve your queries and can let you overcome the work pressures smoothly. Please do not hesitate to contact us. We maintain your details in confidentiality approach us and let us know the technical concerns at your workplace so that we can fix you with a prefect guide.
Overview of Informatica B2B job Support:
Informatica B2B lets the IT organizations define processes and transformations and allows business users to configure these processes per partner and source. Both IT and business users can then monitor the data events for each partner and process, and effectively respond to changes. Visibility of the data throughout the exchange enables successful implementation and management of a highly complex activity.
Informatica B2B supports any-to-any data format transformations for structured, semi-structured, and unstructured data—all while complying with the multiple standards that govern those formats. Data transformation projects, regardless of structure, can be designed and managed in a codeless and reusable manner. Users can designate any custom properties in any partner-specific data flows as configurable parameters in trading partner profiles. Once the parameter is chosen within the data flow, it is automatically reflected in the associated trading partner profile and serves as one more configurable field to accommodate that trading partner's specific preference. At Idestrainings we also provide job Support for Informatica BDM Job Support from our consultants. Informatica B2B Data Exchange enables your team to manage business events by allowing users to view, monitor, notify, reconcile, and diagnose them, ensuring that transactions are conducted in an appropriate and timely manner. It provides visibility and transparency into business processes, ensures the early detection of potential problems, and establishes the highest possible control over all transactions, which is an absolute must for regulatory compliance.
Conclusion to Informatica B2B Job Support:
Now a day's many organizations are looking for individuals who are masters and enthusiastic in their professional fields. We give Informatica B2B Online Job Support from India to oversee challenges in the field of Informatica B2B Job Support and other any technical languages. Demonstrating the course of action with complex assignments may make the bad condition to handle the job. We also provide Selenium from our experienced Consultants, taking the suggestions of seniors and accomplices makes a negative impact on your aptitudes. The specialists who have taken an interest in another action or require help from specialists, Idestrainings organizations empower you to feel better in the working environment. Our main aim of Informatica B2B Online Job Support point is to develop the skills to the fresher's in IT with the ability to capable their constant endeavor issues. We help and render Online Job Support benefits in more than 100+ courses. If you are endeavoring to get by in IT work due to poor specific limits by then stay in contact with us. We put best capable IT specialists, to help you in achieving the best results. We give job support to people who are in the USA, UK, Canada, and various countries.