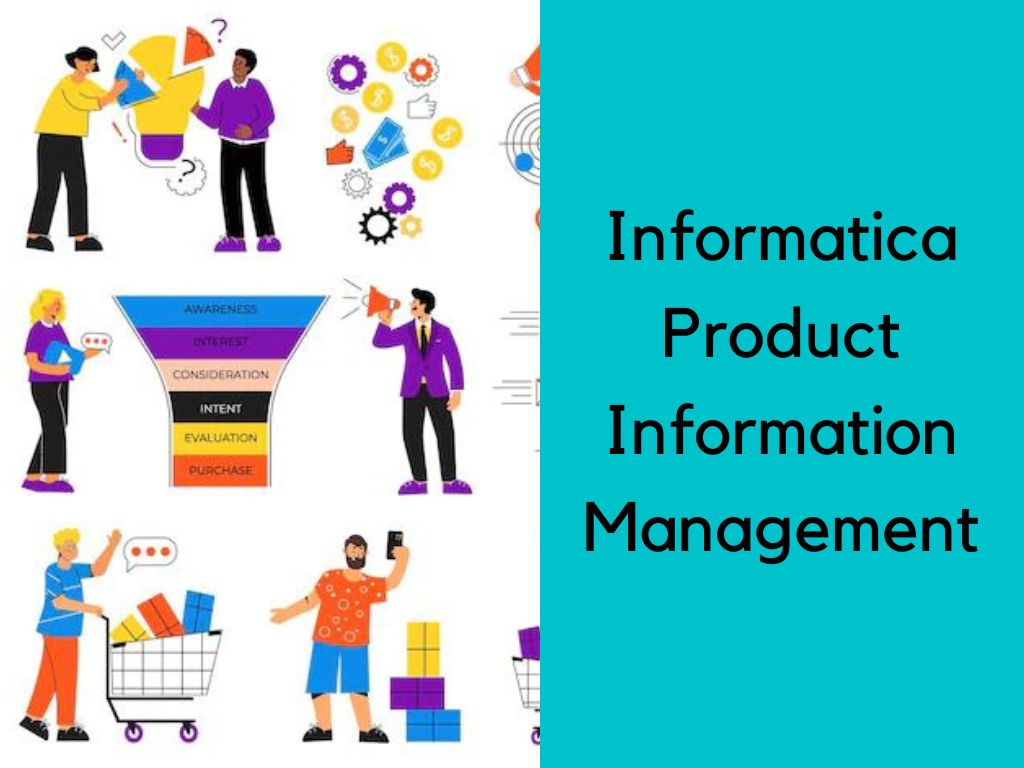 Introduction to Informatica PIM Training:
Informatica Product Information Management (PIM) is the process of handling and improving product information and related digital assets across different teams to provide an engaging product experience and successfully sell the product across multiple sales and marketing channels. Ides Trainings provides the best Informatica PIM training in the industry. We work across all vertical levels to provide efficient training services such as online training, corporate training and classroom training. We provide Virtual Job Support as well. We value quality rather than quantity. We design and deliver high impactful training programs. We develop customized training modules as per the demands and needs of the client organization in a cost-effective manner.
Prerequisites of Informatica PIM Training:
There are no specific prerequisites to learn Informatica PIM course.
Having basic knowledge in
SQL
ETC
Databases will be an added advantage.
Course Outline for Informatica PIM Training:
Course Name: Informatica Product Information Management (PIM) Training
Duration of Course: 40 Hours (Can be customized as per the requirement)
Mode of Training: We provide Online, Corporate, Classroom Training. We provide Virtual Job Support as well.
Timings: According to one's feasibility
Trainer Experience: 15+ years
Batch Type: Regular, Weekend, Fast track
Do you provide materials: Yes, if you register with Ides Trainings, we do provide materials for Informatica PIM Training.
Backup Sessions: If any student misses the session we provide backup sessions.
Course Fee: Please register on our website, so that one of our coordinators will contact you.
Online mode: WEBEX, GoToMeeting, SKYPE
Basic Requirement: Good Internet Speed, Headset
Course Content for Informatica PIM Training:
Module 1-PIM Introduction and Overview
Module 2-Data Model and Repository
Module 3-Perspectives and Views
Module 4-Supplier and Master Catalogs
Module 5-Imports & Exports
Module 6-Structures
Module 7-Workflows and Tasks
Module 8-Assortments & Process Overview
Module 9-User & User Groups
Module 10-Data Model Customizations
Module 11-Extension Creation and Explanation
Module 12-Customizing Imports
Module 13-Customizing Exports
Module 14-Creation of System Jobs
Module 15-Synchronizing Supplier and Master Catalogs
Module 16-UI Additions and Enhancements
Module 17-Creation of HTML Previews
Module 18-Creation of Structure Hierarchy
Module 19-Creation of Dynamic Enumerations
Module 20-Working on Command Framework
Module 21-Rest API's
Overview of Informatica PIM Training
With Informatica PIM you can offer and sell your products to different markets in different languages. A PIM helps you to maintain and keep track of all the product information and publish to different channels.
PIM stands for Product Information Management. In a PIM you can collect all the product information concerning sales and marketing in a single place. For example, you can create your own marketing content and add additional information imported from other systems such as article numbers, price information and images. A PIM is beneficial when you offer your products on different marketing channels such as e-commerce platforms and product catalogues.
Whether you are selling B2B or B2C, delivering engaging product experiences is a key success factor for your business. Your customers expect to have rich, suitable and authorized product information across channels and digital touchpoints so they can make an informed purchase decision.
But quiet often, product information is partial, disrupted and uncertain across different applications, siloed systems, business units and channels. Teams like digital marketing, advertising, product management or eCommerce cannot get a complete view of all product information. They spend too much time manually handling product data or exchanging emails about product information, both internally and with external groups like suppliers or creative agencies.
Companies that are not able to manage and collaborate on their product information effectively miss opportunities, lose revenue and market share, but more importantly, they struggle to deliver engaging product experiences that are required to build brand loyalty.
External
Supplier Portal
Media Manager
Web Access
Activos for Workflows
Internal
Audit Trail
Supplier Catalogs
Master Catalogs
Structure for creation of hierarchy's
Assortments
User Group Management
Imports
Exports
Item References
GDSN Accelerator
Localization of Data
Multichannel Previews
Price Management
Task Management
Managing Food and Beverages Data
Integration with MDM
Integration with IBM WebSphere
Media Management
Rest API's
Unit Management
Informatica PIM Data Model
Informatica PIM data model is of two types. They are:
Type Section
Custom Section
Type Section: Types are static which cannot be modified. Any new entities should not be created.
Custom Section: We have entities for custom section where you can create sub entities as well. We have logical keys, enumerations and categories.
Conclusion of Informatica PIM Training
Informatica PIM solution is a master-data fueled, process-driven application for collaborating on product content. It serves as a single, central platform to collect, manage, govern and enrich product information, content and distribute it to marketing, sales and e-commerce channels. Ides Trainings provides Informatica PIM training by our real-time experts. You can get the complete knowledge on Informatica PIM from basic to advanced level by our expert trainers. We provide unique training programs for corporates. We also provide backup session in case you miss the training session. That is the best part of Ides Trainings. We provide Online, Corporate trainings. We provide Classroom trainings for the locations like Delhi, Mumbai, Noida, Hyderabad, Pune, Bangalore, etc. We provide Virtual Job Support. To know more about the trainings, we provide contact to the information provided or leave a message on our website, so that one of our coordinators will contact and assist you.
Frequently Asked Questions (FAQs)
1.Why do you need a PIM?
PIM helps to create product descriptions which are unique and can get the attention of the customers.
2.How are PIM applications used to increase workplace efficiency?
The product information and digital assets of unlimited internal and external data sources can be imported easily.
3.Who can learn this Informatica PIM course?
This course is useful for professionals who have the basic experience of working in Distribution, Marketing, Collecting and Sales.
4.What job role can be done after learning Informatica PIM course?
Informatica PIM Developer, PIM Consultant, Informatica Product 360(PIM) Application Developer and Informatica PIM Architect.
5.What is the best way for a newbie to learn Informatica PIM?
This course includes more information from the basics of ETL and Data warehousing, that allows new comers to comprehend basic topics. The progression of Informatica PIM leads you through sophisticated transformation principles, ETL scenarios, performance tuning, PowerCenter repository management and IT management.