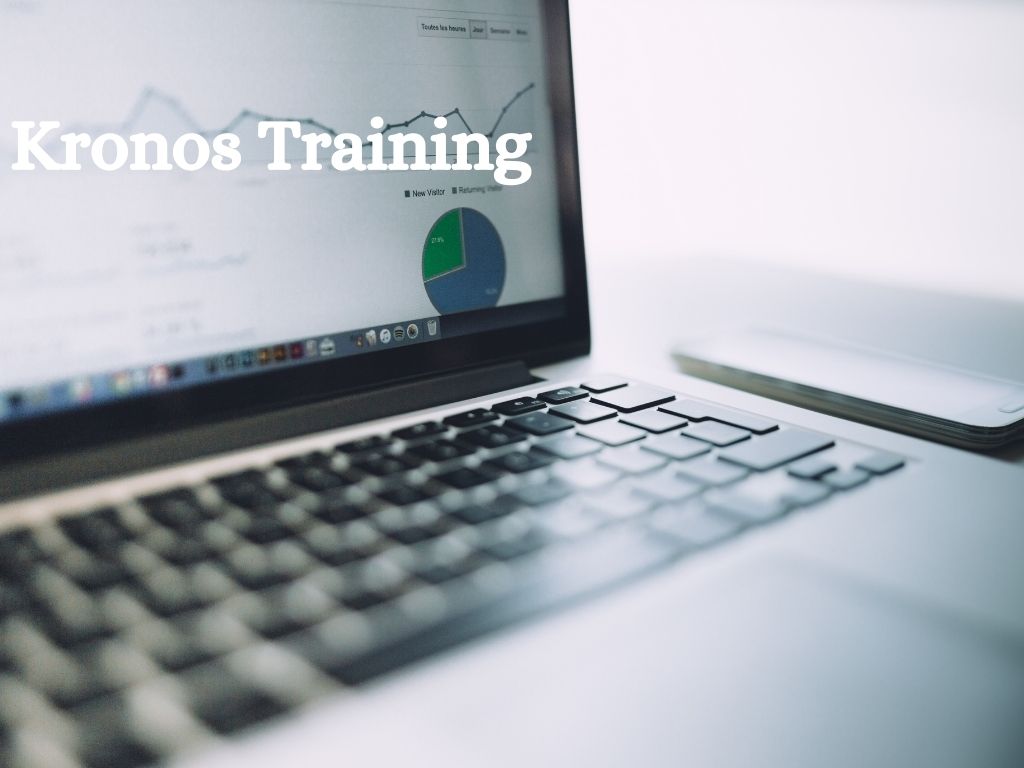 Introduction To Kronos Training:
Kronos Training is a time and attendance management system. It is widely used by 40,000 Organizations in world .Kronos is simplified as the time tracking application. And it helps you reduce the employment cost, and decrease submission exposure. Kronos payroll Training also improves the manpower production. Kronos has been build to meet the Federal & State labor regulations in extension to ECU policies. Kronos is a web based application and to use the kronos software at work locations, for this kronos training there is no need of any software installations required. This is worked for the workforce central application like time and attendance. IdesTrainings provide best Kronos payroll Training by real time Trainers and with good material and videos.
Prerequisites of Kronos training:
Basic idea and awareness of Cand JAVA
Must have knowledge on Database and PLSQL, can enlist in the Kronos Training.
Kronos online Training course Outline:
Program Name: Kronos Training
Duration of Course:30 Hours (It can also be optimized as per required period).
Mode of training: Online, Classroom, and corporate training.
Timings: According to one's feasibility.
Batch Type: Regular, weekends and fast track.
Materials: Yes, we are providing materials for Kronos Online Training. (We will get the soft copy material)

Sessions will be conducted through WEBEX, GoToMeeting OR SKYPE.

Basic Requirements: Good Internet Speed, Headset.
Trainer Experience:10+ years.
Course Fee: please register on our website, so that one of our agents will assist you
Kronos Training Overview:
Kronos payroll is licensed software which is developed a tool called workforce management central. And workforce management is managing the employees of an organization. Kronos Training system calculates the time tracking of an employee means how much spend the time in daily basis between login and out time.
We provide best Kronos Mobile application Training, Kronos system is between hr system and also the payroll system.
Kronos system is middle. Hr system is inbound from there receive employee information in to kronos. And Payroll system is outbound from kronos sending pay related information to payroll system.
Integration between different system need to write technical program to import the employee details to the kronos automatically.
Self service employees can access Kronos web portal with basic features but the time card not take time what we entered. Time Card is read only so time taken automatically system time. Based on that only it takes in time and out time. We get pay roll accuracy by using the kronos system.
Payroll uses the Kronos to get the hours worked & the introduce pay information for employees including overtime pay, holiday time pay etc.
We provide Training on Kronos Payroll and Kronos Time clock Training with good material and videos.
If you have any issues on your Kronos job support we also provide job support. Not only job support we also provide project support for Kronos. IdesTrainings has expert trainers for Kronos Job Support. Here we provide job/project support for USA students also. If you have any queries about the Kronos Job support our trainers will clearly explain and solve the problem.
Kronos is a Time and Attendance and Leave Reporting System that was acquired by the ECU to automate all timelines, all employees who work for hours, take a vacation or both, eventually use Kronos. It automatically calculates OT, Shift Differential, Holiday Premiums, Leave Balances and so on as per ECU policies Regulations, Rules, Policies, Pay Rules and Leave Accrual Rates are configured in the Kronos system. Kronos uses information from the employee and employee records in the banner such as Employee Class, FTE, Leave Category, Years of Service, Effective Dates, etc. to determine the appropriate Pay Rules and Accrual Profiles in Kronos. Kronos will replace Banner Web Time Entry and ECU Mass Time Entry (once everyone is on Kronos). Kronos will interface to Banner. 
Who will use Kronos System?
Kronos system can be used by students, special staff and also employees of an organization.

Employees of organization who are salaried in hourly based or working overtime will use the kronos system to record the how many hours worked and how many leaves taken by that particular employee.

Employees of organization who are not eligible for extra time will use this kronos system to store each month record like leaves, unhealthy time, Holiday time, etc.
Join for Kronos Training and see how the Employees maintain their Kronos Time-card by reporting time or wanting the leave to reach the expected weekly hours. We also provide Kronos Administrator Training with good material.
Over time rules and work zone Rules in Kronos Training:
Kronos also calculate if any one worked as hourly employee they paid overtime. If anyone salary employee you get the fixed salary. Hourly employee gets paid based on the number of hours worked.
Over Time Rule: Kronos is best suitable for hourly based employee because can calculates the number of hours accurately up to minute also because it is configured with over time policies.
Kronos Training is configured for all categories like for hourly based, shift based employees to calculate the working hours.
Zone Rule: Kronos is also used for part time employees and also for fulltime employees. And if an employee worked on holiday is most eligible for addition pay. Kronos having zone rule also to pay addition salaries of an employee. We also provide Kronos Time keeping training
By Kronos Training we can lead track time and attendance and we have different applications from Kronos.
Workforce Central Application: This tracks the time and attendance of an employee and Kronos will record the employee time and attendance. Most of the organizations to use kronos for only time and attendance.
Workforce Hr and payroll system: This Hr and payroll system mainly deals with payroll system. This payroll system will generate pay checks for the employee.
We can access the Kronos system by any computer through online connected to Tulane network.
And also access by Kronos time clock. These are placed in many locations like many organizations for record the time of employee worked and primate centers.
Kronos Training Benefits and Features:
Kronos can reduce the cost and save the time to track the time details of any employee.

By kronos system we can improve the tracking of time and attendance of an employee.

Kronos also automates the time off invitation action.

And it also simplifies the time functionality and scheduling actions.

Support with the policy simplification and policy application.
IdesTrainings provide best Kronos Training from top Trainers. We also provide Kronos Training related courses like Workday Training
Workday Training: (Kronos Training)
Workday training is a cloud-based solution. so workday is about everything that related to HR for a client like all the HR functionality takes it and then make sure that they use work paid to do all those day-to-day tasks. So that's what workday is offering.
They don't really sell it .what they do is they hand it over to the client but it's more like a subscription base it's not like the client owns it 

Then it's done, they have no connection with workday itself so they make sure they are in touch so we won't get into those details because those are not really relevant and you can always Google through it and you can read a lot on the workdays so. IdesTrainings provides best Kronos job support by expert trainers.

The workday has updates like three to four updates month or in a year and what these upgrades do is they push and any changes that they want to push with this upgrades whether it's like a really minor change of enhancing functionality.

Mobiles or whether it's big change where the entire look and to feel it's changed and every single new thing is to push through updates or an upgrade

That of upgrade is almost instant and it's done everywhere so a client cannot choose not to update their own version of one thing they have to accept it even the mobile functionality like iPod, Blackberry, Androids everything is updated all at once so, what ensures that this is done seamlessly and so far we have good background or feedback from the clients like us to these upgrades?

Now to give free background cloud computing is all about it's really a practice of using and the network of remote servers hosted on the internet today there's no physical server that clouds really need to you so what client find this interesting is now there for themselves a cheaper solution rather than maintaining everything on a           

Physical server.

This is achievable.

This a cheaper option

It's faster.

And Available Instantly.

So a lot of advantages of going to words cloud computing
Kronos clock is smart application used to maintain the track the time and attendance of an employee. This Kronos Training clock having many components like review punches, view schedule, PTO balance, call back Transfer, Request Time off, premium and education i Kronos Training.
If a clocking in premium shift such as charge use the premium button before you swipe. If transferring from one department to another department use Transfer button to swipe.

If you call back to the work use call back button while before swiping If coming for educational purposes such as CPR Certification use Education button before swiping, best Kronos Training by real time trainers.

To View a log off our punches use Review punches Button before swiping.  To view our schedules use view schedule button prior swiping.

To Request the time off use the request time off button
We provide workforce Central with good knowledge in kronos payroll training. Kronos Training certification is also provided, IdesTrainings provide Kronos Time and attendance Training and also provide kronos workforce ready Training along with Kronos training with material by top Trainers, more than 60+ students are trained in this Kronos Training.
Conclusion to Kronos Training:
Kronos Training Timekeeper is a web-based time and attendance system that helps you keep an accurate record of your time. Kronos is a web-based application and does not require software installations to use Kronos software in the workplace. Kronos is best used to manage and track time and attendance. Kronos worked only for the workforce central application such as time and attendance.
IdesTrainings gives the best online training, corporate training and job support for Kronos online Training. We have best mentors to manage you through this Kronos service online course and numerous different courses; in our Idestrainings and just as, for both individual and for corporate bunches too. Our trainers will be available 24/7 online support. IdesTrainings gives training to all kronos at a sensible cost and at trainee's adaptable hours? We likewise give classroom training at customer premises Noida Bangalore, Gurgaon, Hyderabad, Mumbai, Delhi, Pune.