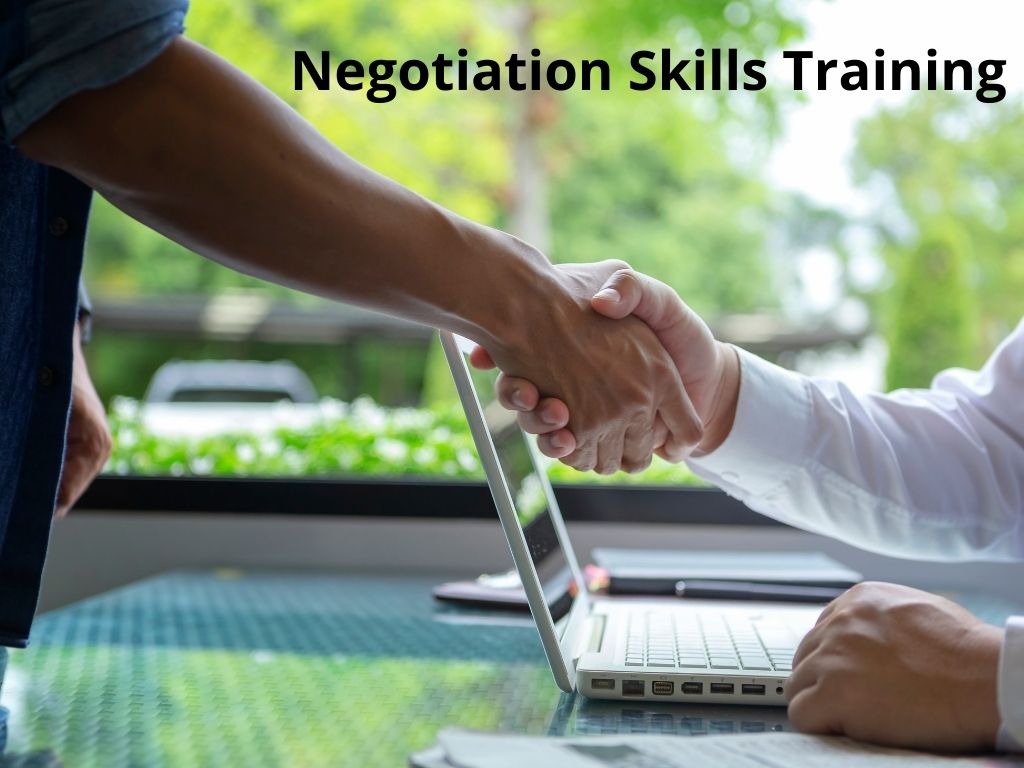 Introduction to Negotiation Skills Corporate Training:
Negotiation Skills Corporate Training at IdesTrainings- Negotiation Skills comes under soft skills this includes communication skills. It is one of the discussion to compromise the agreements between two parties or groups. This occurs between the coworkers and departments. IdesTrainings provides Negotiation Skills corporate Training and also Negotiation Skills Online Training from India. Here you can gain the quality education because we provide training from the basic level to advanced level by our experienced trainers at a reasonable cost. We also provide Soft Skills Training. We provide training and also backup sessions according to the student flexibility. Register with us and join today!
Negotiation Skills depends on the situation or environment and also on the parties involved.
Negotiation Skills applied in situations are as follows:
In Negotiation Skills, Communication plays a very important role to express yourself in front of others the conversation must be in a natural flow and must be patience so that we can get suggestion from others.

In Negotiation Skills, listening skills also plays an important role because by listening clearly to the other person we can avoid miscommunication.

In the agreements influencing others is also an important skill. We should communicate in such a way that it will be advantages for both the parties and also see that we will support from other parties.

There should be planning skills and also be able to explain benefits to both the parties for the long term. Make both the parties compromise.

Always must come out with proper strategy by thinking all the ways.
Conclusion to Negotiation Skills Training:
Technology changes day to day so we have to update our skills otherwise we cannot sustain for a longtime in the IT Industry. So if you want to update your Soft skills or if you want to learn from the basic level to the advanced level, IdesTrainings is the best place. Here you can get the practical knowledge because we provide Negotiation Skills Training by our experienced trainers at industrial level. According to the candidate requirement we provide Negotiation Skills online training and also Negotiation Skills Corporate Training. IdesTrainings provide Soft Skills job support not only for the experienced candidates but also for freshers. We support the candidates from starting to the end of the project. By taking job support you will get knowledge not only on that particular project but also related to that project. Learn Today and Lead Tomorrow. For more details you can also visit our website.