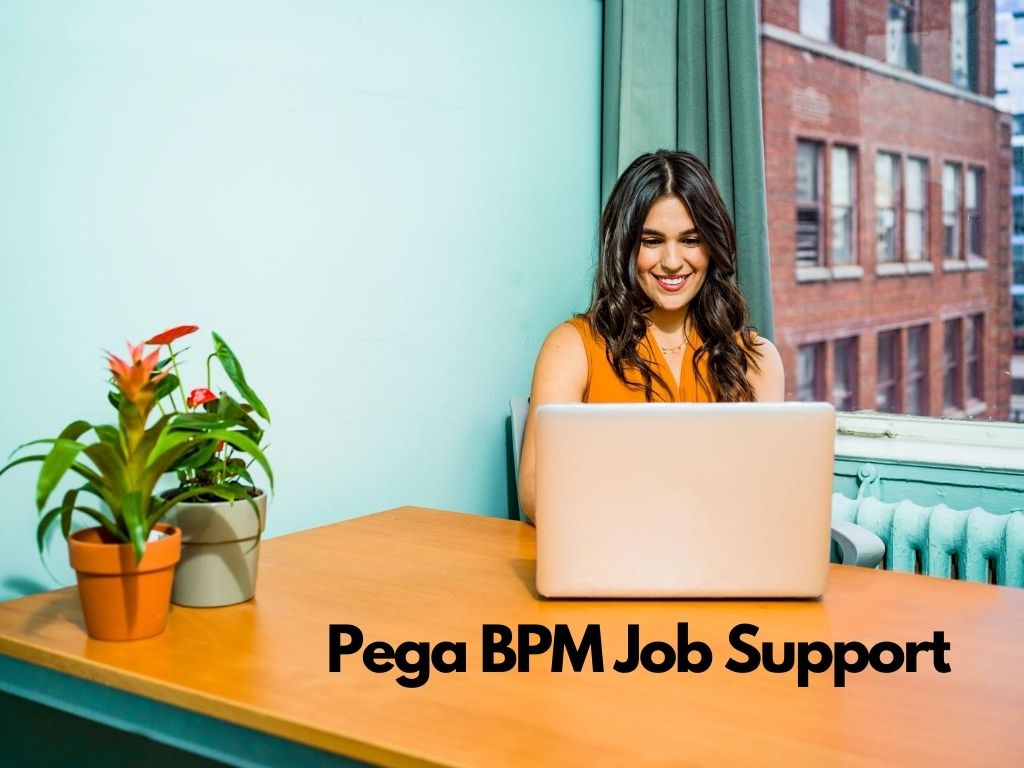 Introduction to Pega BPM Job Support:
IDESTRAININGS Services offer Pega BPM Job Support from its best and well experienced consultants, for all the application deployment consultants Pega is the most successful tool so far. The developing world brings new varieties of technologies and tools', so keeping yourself upgraded technically is most important to become a successful employee and to carry your job efficiently. Our Pega BPM job support or technical guidance will help to resolve the deployment errors and could guide you in all the technical concepts and scenarios one can face while using it. Our team of consultants is current working professionals who carry good knowledge on all the concepts that are related to Pega BPM. They can help you solve your queries and can let you overcome the work pressures smoothly. Please do not hesitate to contact us. We maintain your details in confidentiality approach us and let us know the technical concerns at your workplace so that we can fix you with a prefect guide.
usiness process management (BPM) is a methodology to manage processes and workflows in an organization. The goal of BPM is to increase efficiency, performance, and agility in the day-to-day operations of a business. BPM has been widely adopted by organizations and is essential for any enterprise businesses that want to be competitive in today's marketplace. For example, the world's leading airlines utilize BPM to manage flight schedules and terminal operations. At VJS we also provide Job Support for Pega from our real-time consultants.
Pega BPM methodology:
BPM methodology can generally be implemented in the following steps:
Analysis: Comprehensive analysis is done to discover and identify processes that can be created or optimized to meet business requirements or improve performance. Specifications for a design solution can be derived from this analysis.
Design: The design of a process involves workflows that include human-to-human, system-to-system, or human-to-system interactions. The design should aim to reduce errors and maintain relevant standard operating procedures or service level agreements.
Modeling: Once the process design is ready, it can be modeled using varying input values to observe its behavior. If undesirable behavior is observed, design changes can be made iteratively. Software tools are available to effectively model and evaluate processes.
Execution: A process model can be executed using a business rules engine to govern process execution.
Monitoring: During execution, processes can be monitored to collect reporting data for performance, errors, and compliance. Monitoring allows businesses to evaluate executed BPM solutions against corresponding design models and against relevant KPIs. Data collected by real-time or ad-hoc monitoring can also be used by predictive analytics software to anticipate future problems.
Optimization: Data from the modeling and monitoring phases can be used to identify areas of the solution that can be improved to derive higher efficiency and better value.
Conclusion to Pega BPM Job Support:
Now a day's many organizations are looking for individuals who are masters and enthusiastic in their professional fields. We give Pega BPM Online Job Support from India to oversee challenges in the field of Pega BPM Job Support and other any technical languages. Demonstrating the course of action with complex assignments may make the bad condition to handle the job. We also provide Selenium from our experienced Consultants, taking the suggestions of seniors and accomplices makes a negative impact on your aptitudes. The specialists who have taken an interest in another action or require help from specialists, IDESTRAININGS organizations empower you to feel better in the working environment. Our main aim of  Pega BPM Online Job Support point is to develop the skills to the fresher's in IT with the ability to capable their constant endeavor issues. We help and render Online Job Support benefits in more than 100+ courses. If you are endeavoring to get by in IT work due to poor specific limits by then stay in contact with us. We put best capable IT specialists, to help you in achieving the best results. We give job support to people who are in the USA, UK, Canada, and various countries.
In the professional life there is always challenge that we have to face and solve it, but sometimes they are very tedious and hectic, we need really someone to help to get out of it.
Why can`t you get help from your colleague's? But they are very busy with their own work, then what you have to do? Do not worry We  at IDESTRAININGS have our IT Trainers & IT Professionals will provide Job Support at your jobs and also we will provide Resume Building service to make an effective resume to submit for the Job Interview.
We are IT Service provider who is most friendly, expertise and reliable to provide services such as Technical Job Support, Online IT Training and Resume Support. We have been serving for many employees and consulting companies in USA, Canada, Singapore, UK and also many other countries from the last one year.
Project/on Job Support Services:
More than 30 plus IT professionals signing up on a monthly basis for a period of 1 month to 12 months Launching Shared Support Services in various technologies in ERP, JAVA , Cyber Security , IDM Tools and etc.
Here are some of the courses:
AWS Online Job Support

Devops Job Support

Docker Support

ReactJs Technical Support

AngularJs Technical Job Support

Java Project Support

DotNet Remote Support

Mulesoft Online Job Support

Dell Bhoomi Job Support

Uipath Support

ServiceNow Technical Job Support

Salesforce Technical Support

Selenium Project Support

Power Bi Remote Support

Tableau Online Job Support

Jmeter, Load Runner Performance Testing Job Support

Spark Support

Splunk Technical Job Support

Data Science Technical Support

Python Project Support

Java Script Remote Support

Jboss Online Job Support

API Testing Job Support

Groovy and Grails Support

SQL Technical Job Support

Scala Technical Support

Snowflake Job Support

Azure Admin Support

Talend Project job Support

Temcity Technical Support

Teamcenter  Remote Support

Etc.,