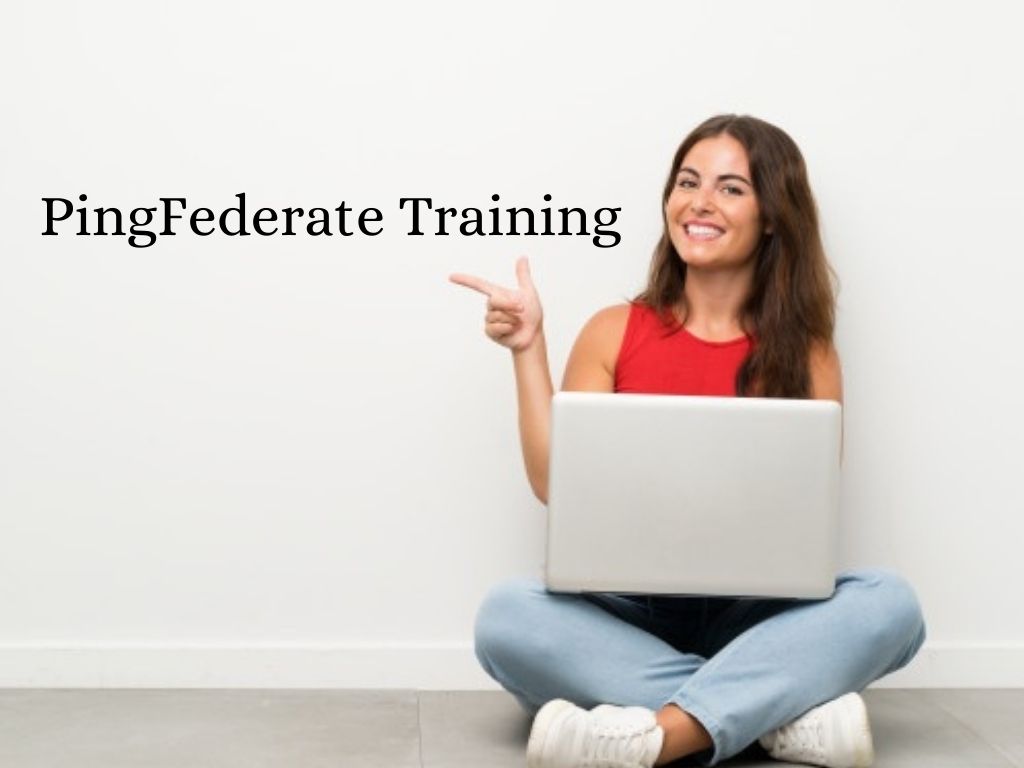 Introduction to PingFederate training:
PingFederate corporate training which is a part of ping identity platform. They are on-premise products so you download and install them. Our platform is really a combination of on-premise products and cloud offerings that at high level provide secure access to applications for any users from any device. So you might have employees partners customers logging in from the desktop or tablet or phone accessing some sort of applications SAS up a mobile app may be custom applications that might be deployed in your own data center and in private cloud or public cloud so we can help really secure the access between those whatever user it is and whatever type of application is it going to.
Prerequisites of PingFederate Training:
The PingFederate Training does not demand any formal set of prerequisites. You can pursue this if you are keen in learning the dynamics of this enterprise federation server.
PingFederate Online Training Course Details:
Course Name: PingFederate Training
Mode of Training: We provide Online Training and Corporate Training for PingFederate Course
Duration of Course:30 Hrs (Can be customized as per the requirement)
Do you Provide Materials: Yes, If you register with IdesTrainings, the pingFederate Training Materials will be provided.
Course Fee: After register with IdesTrainings, our coordinator will contact you.
Trainer Experience:15 years+ of experience
Timings: According to one's feasibility
Batch Type: We provide all types of batches like Regular, Weekends and Fast track
Backup Session: If the student misses the session, we also provide backup session
PingFederate Online Training Course Content:

Overview of PingFederate Training:
Modern organizations are more security concerned. PingFederate is a leading enterprise federation server which provides user authentication in security and single sign-on identity to the companies. PingFederate server can be managed and integrated without many hassles. Designed to provide flexible Identity and access management solutions, this server solution influences the advanced methods of approaching single-sign-on for users. PingFederate helps the uses with simple, secure, and seamless experiences to the users, employees, and customers.
Specifically your own PingFederate imagine a lot of where PingFederate administrators here a new proceeding from the last session so it is the glue in the middle of a lot of this it takes those users that is employees partners customers and provides authentication services for them. It might be that it better is ask them to login into some local system to do that it might be that they are coming through a SAML assertion through federated login and we have got a token there and then we are bridging that token in to the applications.
The PingFederate Training provided by us will help you learning the main topics of PingFederate to master the usage of the server with various management systems. It is an enterprise grade identity federation server for the organizations of different scales. We have a team of experienced subject matter experts who are deeply committed to deliver up-to-the-dated course contents.
Why to choose Idestrainings for PingFederate Training?
IdesTrainings provides the best PingFederate Training and also PingFederate Job Support services by industrial experts from India at an affordable price. We are a team who are having hands-on experience on PingFederate from many years. We can solve any issue related to PingFederate and we can give quality service from the basic level to advanced level. We provide all the PingFederate Interview questions and also support all proxy interview calls from India. We also provide PingFederate Online Job Support for all the employees who are facing issues in completing their PingFederate Project. Here, the main advantage is that you can contact us at any time related to PingFederate Online Project. We always support you from the starting to the end of the Project. So, this is the right platform to get in-depth knowledge and also helps to grow in career easily.
Why should I take PingFederate Training?
IdesTrainings provides the best PingFederate Training in India at Hyderabad, Bangalore, Chennai, Mumbai, Pune, Delhi, Kolkata, Delhi, Gurgaon and also PingFederate Online Training in other countries like Canada, USA, UK and Switzerland. On Students requirement we also provide the best PingFederate Corporate Training by industrial experts at a reasonable price from India. After the completion of the Course, we also provide PingFederate Certification along with tutorial videos. There are many PingFederate job openings across the world in India at Bangalore, Chennai and also in USA, Canada etc. Many companies are looking for the candidates who are having practical knowledge on PingFederate with good communication skills. There are many job roles related to PingFederate like Ping Developer, Ping Architect, PingFederate Engineer, Ping Fed, Ping Solutions Architect etc. On an average PingFederate employee can earn a salary of $75,800 per annum. This is correct time for the students or freshers who want to build their career in the field of PingFederate. There will be difference in salaries for a PingFederate professional and non-professional. Join with us and become PingFederate professional and grow in your career easily. IdesTrainings provides the best PingFederate Corporate Training by experts from the basic level to advanced level.
Here you will get the detailed knowledge on PingFederate SSO, PingFederate IDP (Identity Provider), PingFederate Login, PingFederate Documentation etc.
Who should approach us for PingFederate Training?
Students or freshers who want to learn PingFederate course from the scratch can approach us for PingFederate Corporate Training. Freshers or experienced employees who are not able to complete their PingFederate Project due to lack of time or due to lack of skills can approach us for PingFederate Job Support.
Our PingFederate Technical Assistance program:
When you contact us for our PingFederate online Course or PingFederate Job support service, our team will have a detailed discussion with you to understand your task requirement, tools, and technology. The entire process will be done remotely on a conference call.
You will be assigned a trainer/consultant who will provide you with a demo session. Our team provides hassle-free assistance. Our training and on job support will handhold you through your technical challenges.
The PingFederate Online Training will cover project-oriented topics and will provide PingFederate project support till the end.
Conclusion to PingFederate Training:
Idestrainings provides PingFederate classroom training by well experienced Trainers. We are best in providing the online mode for PingFederate corporate training and we are providing the video tutorials and videos for PingFederate corporate training. We also provide the classroom training of PingFederate corporate training. PingFederate corporate training given by 'IdesTrainings Corporate Training' which is one of the best Corporate training providers in India. PingFederate corporate training at client permission in Noida, Bangalore, Gurgaon, Hyderabad, Mumbai, Delhi and Pune.