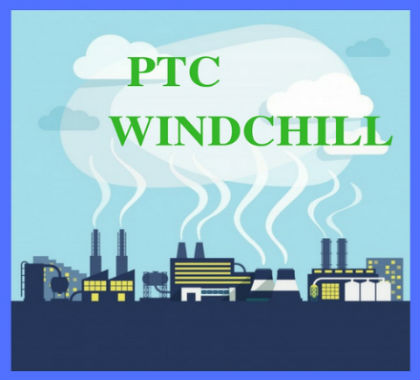 Introduction to PTC Windchill Training:
PTC Windchill Training at our Idestrainings offer preparation educational programs accentuated on major ideas of Windchill like understanding the Windchill PDMLink change process, its execution, Windchill Data Management, Modify, Create and oversee and share outline data new plans and, Windchill Admin and Administer Windchill sees. IdesTrainings provides PTC Windchill Training from India at reasonable cost by our experienced trainers at your flexible timings with on the web. At our IdesTrainings only you can get the practical knowledge from the basic level to advanced level by our experienced trainers. Register with us and join today!
Prerequisites for PTC Windchill Training:
To learn PTC Windchill Training at our IdesTrainings the candidate should have basic knowledge on
Web Navigation skills and Browser

Project Management processes and deliverables.
PTC Windchill Training Course Details:
Course Name: PTC Windchill Training

Mode of Training: We provide both Online Training and also Corporate Training

Duration: 30 Hrs (can be customized as per the requirement)

Materials: Yes we provide materials

Fees: After the registration with IdesTrainings one of our agent will contact you.

Basic Requirement: Good Internet Speed and Headset

Timings: As per the student flexibility

Experience of trainer: 12+ years of experience

Backup sessions: Yes we provide backup sessions according to student flexibility

Batch Type: We provide Regular, Weekends and Fastrack
PTC WINDCHILL PLM ONLINE COURSE CONTENT


Overview of PTC Windchill Training:
The first smart connected PLM featuring easy access to powerful data for everyone across a products life cycle in order to maximize productivity quality and service from design to manufacturing to deployment and back. PTC Windchill training is smart giving you easier and more efficient PLM access to drive collaboration and innovation.

Windchill PLM Training is connected constantly communicating with your product and providing up-to-the-minute data for more effective decision-making. PTC Windchill Online Training is providing a single solution than effectively manages every process in your product ecosystem and all the data that's generated in PDMLink change proces

s

. PTC Windchill Training is flexible to reducing costs with secure cloud architecture that supports all deployments.

Today's quick moving item advancement groups are looking to lessen the IT weight and cost overhead of PLM while guaranteeing availability and security with new sending choices. Windchill is as of now being utilized by more than 1.1 million clients around the world. Windchill is Web-Based database programming that gives access to item data like, MCAD and ECAD information records, Process archives and programming designing data. Windchill gives an arrangement of PLM item Lifecycle Management Capabilities and Consistency of the item.

PTC Windchill Training, all the classes are arranged in this course module in flexi timing so that professional pursuing their regular job can complete the course in the spare time and here course fee is moderate and there is provision for individual and corporate at IdesTrainings.

If you are unable to complete your project in time don't worry job support give project support to you for completing your project. We also provide PTC Windchill job support besides training. We also provide online job support and we are expert in support services. We have professional trainers in the PTC Windchill and our trainers help you to get out from the problems. We have trainers/consultants who have very well professional experience in the field of PTC Windchill and they will help you to get out of the situation.
PTC Windchill training CAD Data Management for Inventor:
Inventor integrate intervention PLM rental PLM offers a whole suite of capabilities. We are going to focus on M CAD data management, Invented data management and a little bit on release and change management. Metal CAD integration offers a whole set of capabilities and is specifically at
Supporting concurrent engineering in a globally distributed environment.

Providing enterprise access to design data to inventor data.

Supporting heterogeneous CAD environment.

Integrate into PLM data and Processes.

BOM

Visualization

Release and Change Management

Technical publications and

Manufacturing planning
What are the key features of PTC Windchill Training CAD Data Management?
The integration that we have for inventor into Windchill we offer embedded menus in inventor.
We offer secure and concurrent data sharing:
Check-in/check-out and access of data in a controlled environment.

We manage all the main inventor file types like:

Assemblies parts

Presentations

Managing all the dependencies between these files like internal and external references.
We also manage IPart factories and Assembly factories:
We use native inventor icons in the UI to easily distinguish between things like Sheet metal parts, Standards solid model parts.

We can Expose Inventor Mass Properties.
We have some specific PLM capabilities:
To support complex operations like Save-As and Rename.

We can also buy them actually attributes between Windchill and inventor.
It is fully integrated into downstream PLM processes:
Your change management

Role management

Visualization
Advanced Features of Workgroup Manager for Inventor:
Windchill virtual File framework:
Peruse Windchill utilizing Windows Folders Behavior.

Oversee Inventor Templates in Windchill.
BOM Management:
Support for Reference Parts/Assemblies.

Support for Phantom Parts/Assemblies.

Guide BOM thing Numbers to Windchill.

Oversee part and Assembly Factories.

Bolster Inventor Large Assembly Mode.
Content Center Support:
Programmed administration of Content Center created records.

Bolster Advanced Inventor Tools:

Edge Generator.

Link and Harness Module.
Completely coordinated with Windchill Visualization:
2D Drawings and 3D Parts/Assemblies.

Visual Reporting.

Estimations, Markup and Watermarking.

Impedance Analysis.

Programmed Generation of Viewable.
What are the features of PTC Windchill Training?
Some of the important features of PTC Windchill Online Training are as follows.
Part based applications.

BOM Transformation and Manufacturing Planning.

Change Management.

Programmed Project Updates.

CAD Data Management.
Capabilities of PTC Windchill:
Smart PLM: Keeping everybody educated and associated with a solitary wellspring of truth for item information and process
Complete PLM: Dealing with the broadest arrangement of the information and the process.
Connected PLM: Enhancing item quality considerably quicker through direct association with live operational information.
Flexible PLM: Decreasing IT weight and cost overhead of PLM while guaranteeing availability and security with new sending choices.
Importance of Windchill PLM Training:
Endeavor need to respond and wind up noticeably advanced ventures. Siemens offers answers for the computerized venture. In this period of troublesome development, makers need to drive digitization from the thought through the processing plant, the distance to the client. Siemens PLM Software can help. Your adventure begins with Teamcenter, a stage that cultivates joint effort and quickens advancement in PDMLink change proces

s

.

Teamcenter oversees prerequisites and work processes, work with providers, Leverage frameworks based outline, Streamline assembling and that's just the beginning. Savvy configuration is fundamental for today's keen items. Siemens programming advances frameworks driven improvement that coordinates mechanical, electrical, programming and hardware plan. Also, achievements like merged displaying enable you to make a dynamic advanced twin of your item that changes downstream procedures.

In designing, the advanced twin predicts execution with reproductions for warm conduct, wind current and increasingly and physical tests for factors like clamor and vibration. In assembling, item and generation advanced twins interface to streamline worldwide tasks on the fly. You can outline new designs, adjust mechanical production systems, dissect specialist security and evaluate robot execution. Job support offer PTC Windchill job support at reasonable price.

This guarantees generation keeps running at top effectiveness before it even runs. The advantages of driving an advanced endeavor likewise stretch out to generation. With virtual and genuine universes firmly adjusted, you can upgrade generation with MES, demonstrate out robotization execution, 3D print genuine items, and accomplish shut circle fabricating.

The estimation of PLM doesn't stop with creation. Information examination enables you to investigate your entire procedure, including the client encounter. So you can reveal the following thought that cloud upset your industry. This is genuine computerized change.

This is development for the keen age. This is Siemens PLM Software. The items and coordinated answers for the assembling business are a fundamental piece of the all encompassing portfolio for the Digital venture. Siemens is your accomplice for digitalization while in transit to industry 4.0.
Along with PTC Windchill Training learn Teamcenter Training:
Teamcenter:
Product cost, tool costs and profitability. Can be ascertained broad on a typical stage with PTC-Windchill-TrainingTeamcenter Product Cost Management. This arrangement gives huge points of interest to organizations like:
Grammer AG:
This manufacturer of components and systems for car interiors is increasing cost transparency with Teamcenter Product Cost Management. Making cost drivers of products and tools clearly visible. Future unit costs and sales prices are available any time. In the quotation phase, the throughput time is being reduced by 50% and cost savings realized up to 16%. With Teamcenter Product Cost Management, we implemented our strategic approach across the entire value chain, so all functions are considered in the calculation process. Thus, we ensure a stable, transparent and consistent global standard within the Grammer Group.
Brose Group:
This manufacturer of Mechatronics systems for vehicle doors and vehicle seats as well as electric motors is focusing on innovative procurement using Teamcenter Product Cost Management. This optimizes the cost structure for purchased parts and helps to meet target prices for newly developed products.

We will skilled you on the PTC Windchill project support at flexible hours.
Wirthwein Gmbh & Co. KG:
This manufacturer of high quality plastic components and complex injection molds relies on Teamcenter Product Cost Management to establish accurate and efficient quotation creation. Tools costs are calculated quickly and precisely based on 3D data, cost breakdowns for customers are automatically generated, 40% more quotes can be processed in the same amount of time and calculations can be performed as twice as fast.

Teamcenter Product Cost Management helps us to successfully conduct negotiations, enforce prices, substantiate these models, and act as a competent partner.

Calculate more quotations in a shorter time achieve cost savings in purchasing and recognize the profitability of products and projects at early stages.
These are just the basics of Teamcenter Training. You get the detail knowledge on Teamcenter Training along with PTC Windchill Training.
Agile PLM is a world-class suite of big business programming arrangements intended to build effectiveness and gainfulness over the whole Product Lifecycle. What's more, the main PLM arrangement prepared to oversee, the whole item esteems chain.
Find completely coordinated answers for the hardware and cutting edge businesses, Pharmaceutical, modern assembling, medicinal gadgets, nourishment and drink, customer bundled merchandise and some more. Find how you can Accelerate advancement, Reduce item costs, Enhance item quality, Speed Time-to-Market, Simplify consistence, Maximize deceivability for enhanced basic leadership, rapidly popularize and Increase benefit.
PTC Windchill Training – Manufacturing Industry:
A single machines data can inform but a factory floor of data has the power to transform leverage your machine and operational data and you have opened up a world of possibility that is changing everything we know about manufacturing. Companies across the globe are partnering with PTC Windchill Training to navigate the industrial internet incorporate it and realize its value as smart connected assets evolve digital manufacturing is gathering, sharing and analyzing data like never before. We can replace systems are being supplanted by wrap and extend innovation lengthy down times are being replaced by adaptive operations and predictive analytics in efficient production runs are giving way to a guided workforce in real-time operational visibility as the world wakes up to the power of the industrial internet of Things PTC Windchill Training is leading the way helping tens of thousands of companies to understand advanced and outperform what data was possible.
IdesTrainings offers PTC Windchill Online Training best career progression and helps in career development by using flexible timing for career advancement. This career plan of PTC Windchill Online Training will help you in enjoying a rewarding and lucrative career. PTC Windchill Training is important and it is given by experts.
What is a Windchill PDMLink tutorial?
Windchill PDMLink Tutorial is related to Web-based, industry-demonstrated Product Data Management (PDM) framework that supports geologically scattered groups while overseeing basic procedures, for example, substance, change, and designs the executives. PTC Windchill PDMLink permits you to make and oversee item structure perspectives, for example, "As-Designed" and "As-Planned," accordingly improving the arrangement of executives.
What are the features of Windchill PDMLink Tutorial?
Some of the important features of Windchill PDMLink Tutorial are as follows.
It makes the Web-based access to present item information the executives archive.

Makes the access to many mechanical/electrical CAD applications, installed programming devices, work area applications, and Enterprise Resource Planning frameworks.
Along with PTC Windchill Training learn Pro E Training:
Pro e is also known as Pro Engineer. Pro E Training is related to CAD/CAM software and is built by PTC. This software is used as integral and it is a designing platform. This software is also widely used to design the 3D models of the product. This helps the client to produce collaborative development.
Benefits of Pro E:
Some of the benefits of Pro E are as follows.
Pro e is used for designing, manufacturing and also in CAD drafting service firms.

The product behavior is examined by using parameters, dimensions and features.

There is a possibility to share the digital product information with in the team members.
These are just the basics of Pro E Training. You can get the detail knowledge on Pro E Training along with PTC Windchill Training.
Conclusion to PTC Windchill Training:
PTC Windchill Training is one of the demanding courses in the present market.  Many organizations are looking for the candidates who are having good communication skills and practical knowledge on PTC Windchill.  At present there are many openings on PTC Windchill. This is the wright time for the candidates who want to build their career in PTC Windchill and ready to face the challenges and grow in life. The candidate plays an important role in the developing of the business because that candidate has to create, develop the applications as per the business needs which plays an important role in developing of business.  So many companies are selecting the candidates who are having practical knowledge. At IdesTrainings only you can get the practical knowledge because we provide training by our experienced trainers at industrial level. If you have queries regarding the training you can visit our website.