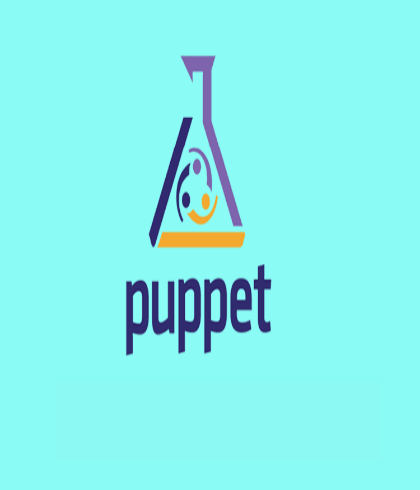 Introduction about Puppet Training:
Puppet is a configuration management tool which is extremely powerful in deploying, configuring, managing, maintaining a server machine. Puppet can be used for an entire life of a server, starting from bootstrapping a server to shredding and giving up a server. You can even define the distinct configuration for each and every host using puppet and continuously check and confirm whether the required configuration is in place and is not altered on the host. 
With IdesTrainings the Puppet Training is coordinated by best industry experts and the Puppet tutorial will be prepared with best industry updates for offering participants best professional insight over modules. The training is available for individual and corporate batches. To know more about this online Puppet training course contact reach at helpdesk of IdesTrainings today.
Prerequisites to learn Puppet Training:
Experience with Puppet Enterprise

Students should know the command line, such as Bash or PowerShell and are familiar with operating system concepts such as services, packages and configuration files.

Be familiar with a text editor.

Experience on Unix/Linux administrator.
Puppet Training Overview:
Puppet training keeps the configuration of a your hosts under check & can be used in the one shot to configure a machine from on scratch etc. you can also manage a configuration of a almost all open-source tools available out there, using puppet.

redhat puppet 5.2 Corporate course is an configuration management solution that allows you to define a state of your IT infrastructure, & then automatically enforces the desired state Puppet Training to become an Expert in open source management utility tool.

The Puppet training includes Puppet to a build, configure, maintain, & automate an network with a scalable, secure, & high performance systems. With Puppet, ensuring and a proving security and compliance becomes efficient, automatic, and transparent.

This redhat puppet 5.2 Corporate course is an ideal for those who want a Puppet jumpstart. Newer members at a organization already using a Puppet, or experienced sys admins wanting to bring a Puppet into their team will a get everything they need to deploy a solutions.

Puppet training is one such scripting language, & through our course module, you will get to know how The redhat puppet 5.2 Corporate course will be start by learning majorly about a infrastructure of this Puppet sector, which comprises to a  Puppet masters & a agents.

After that, you are likely to jump into a present Puppet run cycle. After going through this section, aspirants will get in to learn about the Puppet language, which comprises of a ways to  apply a simple form of Puppet manifest, along with the application of a conditional logic & puppet types.

If you want to be a pro in a Puppet scripting language, then you should start a working with a basic needs first. It starts with the working knowledge of conventional computer hardware and a some information in networks. However, you are free from grasping any of software knowledge, while working in this course module.

Puppet training is used as either a local system command line tool or in an client server relationship. server acts as the puppet master and appiles configuration to multiple client systems. Using a puppet agent . This provides an way to automatically configuration newly provisioned system, either individually or a simultaneously to create a specific infrastructure.
Objectives of Puppet Training:
Deploy Puppet in a reliable, performance and scalable manner

Automate system tasks, such as provisioning, deployment and change management

Utilize Foreman and Collective when managing large networks with Puppet

Take advantage of Puppet's reporting functionality

Troubleshoot common problems

Spin up new systems rapidly based on the pre-configured templates

Recognize how to deploy Puppet in both staging and production environments
Advantages of puppet Training:
Puppet keeps on verifying the configuration at a specified interval which you can modify as per the requirement.

It defines the configurations for a host with the help of a language which is very easy to learn and is only used for that purpose.

Puppet is used by major players in the industry like Google, red hat etc.

Larger open-source developer base

Wide number of platforms is supported in puppet.

Its works very smooth, even when deployed in a large infrastructure
Why you need to learn Puppet?
redhat puppet 5.2 Corporate course teaches you a best approach to managing infrastructure using Puppet IT automation software in order to maximize the benefits in Puppet Module Architecture. 

You will be able to manage IT infrastructure, along with the systems with the proficient use of Puppet code and you can generate reports and even get to analyses the reports with the help of Puppet.

Here students will start by installing Puppet Enterprise, then learn Puppet with best practices and use Puppet to write simple classes and update and extend existing modules.

Students will be able to deploy basic system configurations by using best practices for Puppet in a Master-Agent setup.

Fundamentals will be delivered through a combination of lecture and relevant, real world, hands-on exercises.
Apart from these course modules, people will further get to learn about Puppet through our Puppet training. It comprises of Puppet exec resource type, Puppet NTP and DNS, management of the SSH keys and even managing the current sudo privileges. Join with IdesTrainings and get to learn the importance of Puppet in the modern world.