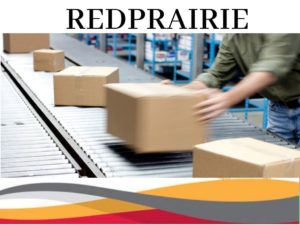 Introduction of RedPrairie Job Support:
Are you searching for RedPrairie Job Support?  We are here to help you get out of the situation with a better solution for your issues. For Newly Hired employee and you are facing Issues in their tasks or projects. So Before dive into Redpairie Job support let's have a brief look of the course outline RedPrairie has a specific version of warehouse and deep experience with the version.
The customer walking Right technology even big ideas can turn into reality new promotional at retail stores orders for products center. They load up and get products out to store right away the shelves get stocked for the big event and everything reality there is no such thing as a perfect world demand spike during the promotion which means a truck has to get more inventory from another region.
Overview of RedPrairie job support
Do you know how to better use RedPrairie?
RedPrairie is a specific support supplement to JDA Support, it jumps start over much of the supply chain management software competition and has maintained that leading with robust and full-featured warehouse management software.
RedPrairie WMS Applications provide extremely configurable solutions for optimizing distribution operations globally from supplier to customer from previous to an inbound shipment enters your gate until after an outbound shipment leaves RedPrairie warehouse management solution optimizes every move from raw materials
RedPrairie Warehouse Management?
The Ware House management system as one of the top Second Ware House management software products in the market. it has tasks we have all of the inbound functions such as purchases inventory being transferred from one location to another location i.e. sending and receiving a product from an outside processor all of your internal processing. Transferring replenishing and of course, finding Items becomes a greater efficiency there is greater efficiency in finding and shipping all your products.
Inbound Process:
A set of marketing activities that are involved in receiving and storing of goods and preparing them for shipment inbound technique to satisfy customer needs and requirements while utilizing space, equipment  and labor effectively
Outbound Process:
Minimize damage that can occur after an item has left the production line. shopping involves these levels confirmation, invoicing, stealing, stagging, loading e.t.c.
Inventory Management:
The seller has brought his inventory as per appointment this is a marketplace warehouse unloads the stock and whole things begin in here the first quality check and more … Make sure that your needs are met to your satisfaction with the customer.
Conclusion to RedPrairie Job Support:
RedPrairie job support for many IT professionals to help them stay ahead of the competition. the RedPrairie job support needs of busy working professionals who do not have time for regular and standard IT courses, we at IDESTRAININGS provide technical like workday job support through online."IDESTRAININGS" is one of the best online job support organizations in India. We are rich in providing RedPrairie job support /project support at flexible timing by senior consultants. Contact us today to get certified in  RedPrairie job support and we are ready to help you.