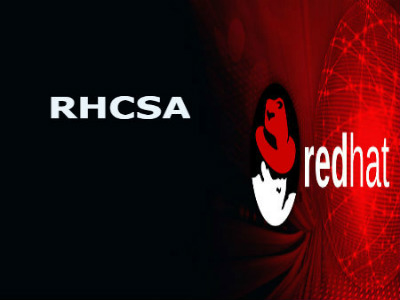 RHCSA Training Course Introduction:
RHCSA Training at IdesTrainings provides you the details about Red Hat products, RHEL and advantages of this course. You will be explained about Red Hat Storage, Red Hat Virtualization also. All the related concepts of Red Hat are covered during the RHCSA Training by experienced Trainers. RHCSA Training at IdesTrainings by excellent experienced IT professionals. Our trainer has good training experience so that best quality output will be delivered. We provide the best Training that is necessary for current market.
The best RHCSA Training is provided with real time examples and all the advanced features of Red Hat are discussed during the course. Register today in the website for the best Red Hat Certified System Administrator Training or call us at help desk to know more details.
RHCSA Online training Outline Details:
Mode of Training: RHCSA Online training/RHCSA corporate training/RHCSA Virtual Web training.
Duration Of Program: Can be optimized as per required(30 Hours).
Materials: Yes, we are providing materials for best RHCSA online training.
Course Fee: please register in our website, so that one of our agents will assist you.
Trainer Experience: 10+ years.
Prerequisites for RHCSA Training:
To learn RHCSA Training at IdesTrainings, the person must have basic knowledge on:
Networking

Routing and Switching

Subnetting

VLAN

Unix

Active Directory

CCNA

CCNP
RED HAT CERTIFIED SYSTEM ADMINISTRATOR TRAINING COURSE CONTENT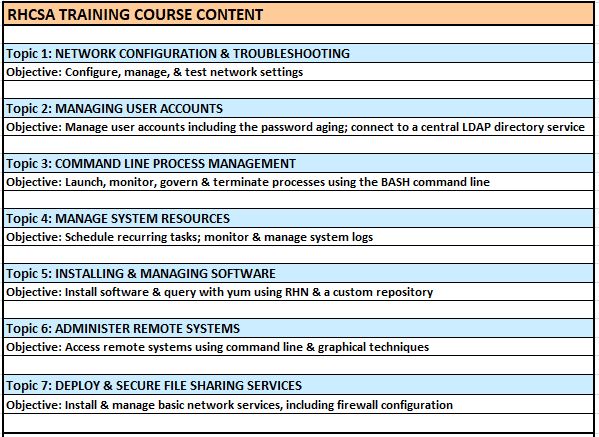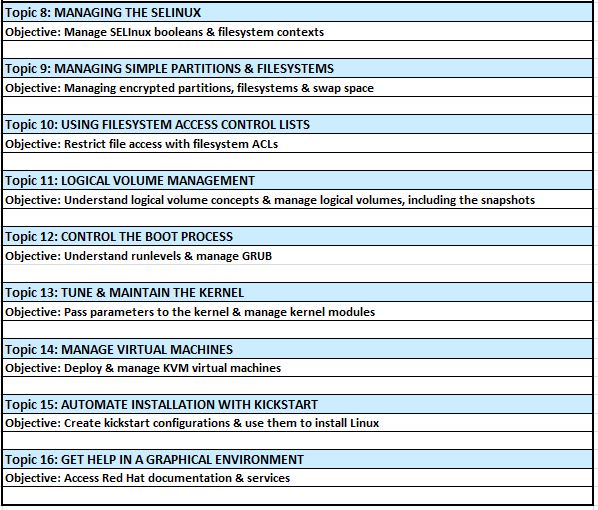 Overview of RHCSA Training:
RHCSA stands for Red Hat Certified System Administrator. In RHCSA Training you can learn about basic level of commands, as well as how to access our local console, Client side related configuration etc., Our Trainers will provide you the deep explanation regarding the course during the Regular sessions of RHCSA Training.
RHCSA is a basic level of certification. You can achieve it by learning SA1 and SA2. These are the main concepts in RHCSA; where SA1 means system administrator level 1. And SA2 means level 2 of system administration.

So it is the basic level of certification for RHCSA online Training. During the RHCSA Training, you will learn more about SA 1 and SA 2.

Thus it helps you to get certified for RHCSA Certification. Our Trainers are the best trainers in providing the detailed knowledge regarding RHCSA and its related concepts.

We also provide the RHCSA Training materials that are prepared by our Trainers who are having hands of experience in Online Training.

Basically a company is logically divided into three parts. The first one is the desktop or the workstation area, the other is the network infrastructure area and third one is the part. It is not the kind of transformer.

So it is the server. There are servers where actually the company is storing their customers' critical data and the security here is the prime concern.

Because we don't like it if your data integrity or a bank account is being wrongly debited by one dollar $1 or $2.

So for this area where actually the data is stored is the more important area as far as any company is concerned or any bank is concerned or any Organization is concerned.

This is the area which is called as Data Center area. And generally, the bigger the company, the bigger are the chances that these data centers servers will be running the Linux; and chances are that they will be running Red Hat Enterprise Linux as their operating system on their servers in the data Center.

So when we try to learn Linux or when you are enrolling for course like Linux it is helpful for RHCSA Training or RHEL.

Red Hat Training is the basic training for all these courses. We provide best Red Hat Training at IdesTrainings by Professional Trainers. They provide you the basics and main concepts involved in Red Hat. So, that will be an added advantage to learn RHCSA Course.
RHCSA Training helps you to learn the concepts like fundamentals of Linux administration, managing users and to change or set passwords etc., This Course also covers the system management, security, server management, storage management and also about network services and virtual machines.
Red Hat Certification is one of the most popular certification in present IT industries.

Red Hat has become the boon to the IT sector. Red Hat offers different type of certification programs which can be valid through Red Hat web page.

The type of certification programs in Red Hat are; RHCSA (Red Hat Certified System Administrator), RHCE (Red Hat Certified Engineer), RHCA (Red Hat Certified Architect), RHEL (Red Hat Enterprise Linux), RHCVA (Red Hat Certified Virtualization Administrator).

RHCSA is an entry level certification. It includes the installation and configuration process etc., to achieve the RHCSA Certification, the student must pass EH200 examination.

We also provide the Rhce Training by Professionals. It is used to manage network ports and in creating virtual network systems etc.,
RHEL means Red Hat Enterprise Linux. There are many advantages of RHEL. They include Command line, it provides security; which includes IN build Firewall and Virus Free. It is an open source that means while developing the application, the language that we used during the application development in that language, source code is also available. This is called as open source.
The latest version of Red Hat Enterprise Linux is RHEL 7. All the products of Red Hat are provided by Red Hat. IdesTrainings gives you the basic and also advanced concepts in Red Hat by Professionals during the RHCSA Training.
How Red Hat Certification is necessary in Present Market can be learned in RHCSA Training?
In the past, UNIX was used all over and UNIX is still very important operating system to run business applications.

But the momentum of UNIX went away and it all became a Linux. Because, comparatively Linux is cheaper and they offer access to the code.

It makes very interesting for companies to save a large amount of money.

At present, within a Linux there is distribution and so there are so many distributions around.

But, only two of them are approaching the enterprise, market in a way that makes sense for big corporations that want to guarantee their software is going to be supported and so on. 

At present all the big companies, who are using Linux, many of them are using Red Hats and they want their staff to be certified for the operating system they are working with and that is where RHCSA in RHCE comes in.

Red Hat Enterprise Linux 7 provides the very interesting topics regarding Red Hat.

At IdesTrainings, our trainers will provide you the good knowledge about RHCSA Training with practical examples in a very simple manner.

We also provide you demo session. It helps you to understand the basics about the RHCSA Training.

For more information regarding the concepts in RHCSA, you need to join the Red Hat Certified System Administrator Training by experts.
Know about Red Hat Storage in RHCSA Online Training:
Now-a-days, Organizations are handling with provisioning, managing and deploying storage. And Red Hat is ideally positioned today to help organization, manage their storage infrastructure regardless of whether it is physical, virtual or cloud environments.

Now as far as Red Hat Storage goes it has the underpinnings today to help customers start to deploy big data applications.

One of the things that practically every organization is interested in is a Hybrid Cloud strategy. This is how do you have workloads, some of them running on frame and have the flexibility and the malleability to move some of the workloads on to a cloud.

So there are two fundamental differences between Red Hat approach to storage and how other industry vendors are.

Fundamentally the first thing is ours is a software only solution. So if we take software-only approach that would work on commodity industry standard hardware and give the customers complete flexibility in picking the hardware platform of choice.

So we really enable organizations to remove the bonds of the boundaries of the data Center and allow them to move workloads in and out of the data centers.

Community driven innovation is the best way to solve the storage problem.
Red Hat Storage server Technical overview in RHCSA Online Course:
Red Hat Storage Server integrates cluster which is an open source distributed file system with XFS and Red Hat Enterprise Linux.

To provide a pre integrated and pre verified software distribution ISO, which when installed on a server, converts that into a Storage server.

The key concepts of Red Hat Storage server- The most granular unit of storage in Red Hat Storage server is known as a brick.

The brick aggregates one or more disks which are usually rated together and are present in look either locally in the server or directly attached to the server.

The bricks are then aggregated together to form a volume. The volume provides a single common point to all clients that are accessing data in the Red Hat storage server.

The volume could either be distributed or replicated depending upon whether a one copy of file is needed or more than one copies of file.

It needed all the nodes that contain these bricks make up a Red Hat Storage cluster, which forms the trusted storage pool.

All the remaining concepts can be explained during the Red Hat Certified System Administrator Training.
Server Hardening in Red Hat Certified System Administrator Online Training:
Server hardening is the process of applying different method for securing the server; where the server may be the Operating system or hardware or it is an application running on hardware and OS.

It is said to be as the combination of hardware, OS and application running on hardware. It depends based upon the user.

Hardening of Server means securing the hardware, securing the OS, securing the application and securing network & other aspects that may provide any loop hole.

The concept of Server Hardening can be explained during the Red Hat Certified System Administrator Training with practical examples.
Red Hat Openstack Platform can be explained in RHCSA Training
According to a recent IDG content survey of enterprise decision-makers, the most significant challenge an Organization faces when adopting Openstack is the lack of skill among its IT staff. The Trainers at IdesTrainings provides basic knowledge about Red Hat Enterprise Linux Openstack platform when you need to build skills and knowledge about Openstack.
Conclusion of RHCSA Training:
Join RHCSA Training at IdesTrainings. Openstack is growing fast. Red Hat Openstack platform provides the enterprise features and functionality that are necessary for us. RHCSA has great demand in the market.
Enroll for best RHCSA Training at IdesTrainings. Red Hat Certified System Administrator Training is provided by Professionals. They are user-friendly and the doubts regarding the RHCSA Online Course can be solved easily by the experts. We also provide both individual and corporate batches for the candidates at flexible timings.