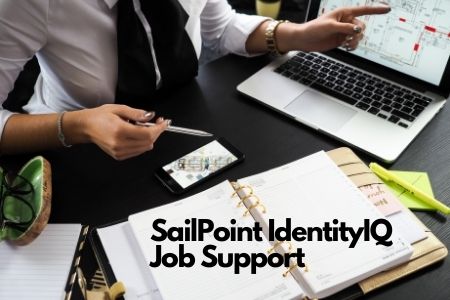 Introduction of Sailpoint IdentityIQ Job Support:
The IdentityIQ is ready for the today's complex hybrid IT environments & unifies identity management processes across the cloud, mobile & on-premises environments from you're the data center. 
SailPoint IdentityIQ is full governance placed access and identity management solution that provides fast, convenient application access that keeps business users productive, and access controls that keep the business safe.
Conclusion of Sailpoint IdentityIQ Job Support:
Currently  there are many  products available  in the market that are providing IDM solution to the enterprise applications. Thinking then what is new about the Sailpoint Identity IQ? 
The answer lies in its approach that  provide the solution. The existing IDM products are mainly IT focused & their efficiency mostly depends upon the IT help-desk & the IT technical team. The Sailpoint mainly aims at shifting more & more Identity & access processes from the IT technical team to the end users so that the dependency is as less as possible on the technical team. So we can say this product is more of the business focused as compared to that of  IDM products which are IT-focused. It has an single use interface as compared to the existing IDM products, and having multiple interfaces with multiple contexts.
IdentityIQ integrates framework, provisioning and governance. Because of this access, IdentityIQ consistently applies security and business policy and risk and role models across all IAM activities.
SailPoint IdentityIQ Manage compliance using automated access certifications and policy management. Empower users to request access and reset passwords independently. Automate provisioning across the user lifecycle by simplifying processes for creating, modifying and revoking access. Enable secure, yet convenient access to any application, from any device. Provide on-demand visibility into who has access to what to help make business decisions and meet audit requirements, enable users to easily sign-on to web and SaaS applications without having to remember multiple passwords. Gain more visibility into all user access from the datacenter to the cloud and proactively enforce risk-appropriate governance controls. Make a smooth transition from on-premises IAM to IAM-as-a-Service (IDaaS) if and when the time is right.