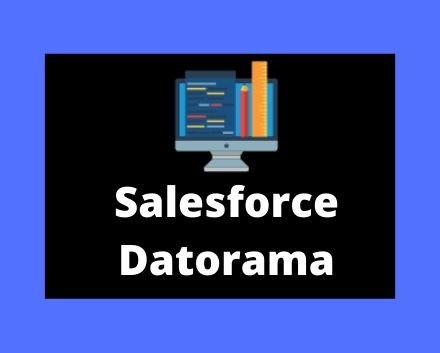 Introduction to Salesforce Datorama Training:
Our Salesforce Datorama training helps you to learn the concept of Datorama marketing intelligence in an easy and effective manner. Before going to know more about Salesforce Datorama, let's have a look at what exactly Salesforce Datorama means. Salesforce Datorama is a very cool marketing intelligence platform and it allows marketers to produce different kinds of insights from different data sets. It does all these things with its AI and multiple components. This is just basic information about Salesforce Datorama and we will be covering more about this Salesforce Datorama online training. What are you waiting for? Call today and join in our best Salesforce Datorama online course.
Salesforce Datorama Training Outline:
Course Name: Salesforce Datorama training
Mode of training:Online Training and Corporate Training (Classroom training at client location).
Duration of course:25-30 hrs. (It can be optimized as per the requirement).
Course fee: Please register on our website so that one of our agents will call you.
Trainer experience: 10+ years.
Timings:According to one's feasibility.
Batch Type:Regular, weekends and fast track.
Overview of Salesforce Datorama Training:
Most of the marketers engage with their audiences across different campaigns, and channels daily. As marketer uses a lot of tools, marketer gets a lot of data. For driving growth to organization, marketers need to have a clear and complete picture of the performance of the marketing campaigns and channels. It will be a tedious work to understand all the data. That's when Salesforce Datorama comes into picture. With the help of Datorama, you can easily connect all data in single dashboard for a better measurement, reporting, and also optimization.  You will be learning more about this topic practically in our Salesforce Datorama online course.
Features of Salesforce Datorama:
There are so many features available in Salesforce Datorama. Now let's see some of the important features of Salesforce Datorama.
Salesforce Datorama brings all top of marketing data sources and once you done entering credentials, it will do the rest.

The AI in Salesforce Datorama automatically connects as well as organizes all the data sources.

One of the best things in Salesforce Datorama is its dashboards. Dashboards are very easy to use and you can set goals, insights, and trends easily.

With the AI insights option in the Salesforce Datorama, you can check the campaign performance and also take the data driven decisions right away.
This is just basic information of Datorama features and we will be covering more about Salesforce Datorama features in our Salesforce Datorama online training.
The conclusion to the Salesforce Datorama Online course:
Salesforce Datorama integrates all marketing tools so marketers can spend less time in other works and more time acting on the right insights to drive KPIs. Salesforce Datorama is one of the best platforms to analyze and explore all of your marketing data in an effective manner. If you know how to use this platform, then it will be a great advantage for you to grow in your career. 'IdesTrainings' is providing the best Salesforce Datorama online training with expert trainers. You will get an impeccable knowledge on each Salesforce Datorama platform related topics. If you have any doubts regarding this Salesforce Datorama course, please feel free to contact the help desk.