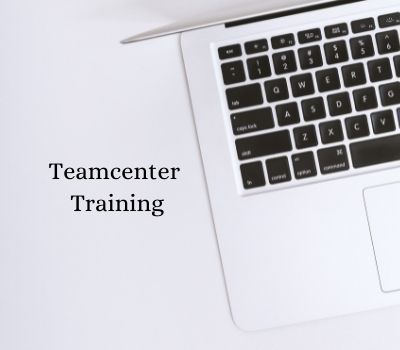 Introduction about Teamcenter Training:
Teamcenter Training provides with an easy way to add a new group of employees to an organization through the use of wizards in the organization application. Teamcenter training is the world's most widely used PLM system at the core is a best in class. PDM system that provides a single source of product and process knowledge. Many companies today find their knowledge scattered across multiple applications and filed systems this approach comes with many challenges. Teamcenter PLM online training provides secure data management that brings together the knowledge of the organization from the data required to design develop and deliver the products to the people that need access to that knowledge both internally and externally. Idestrainings is designed in such a way that it gives extensive job support for your project.
Prerequisites to attend Teamcenter Training:
The attendees for learning Teamcenter training should have basic knowledge on,
Oracle 10g, C, J2SE (Core java) , JSP, Servlet, JDBC, Struts2.0,

Tomcat 6.0, Web logic and Oracle,

Manual Testing, Selenium, SolidWorks, ProE and Eclipse.
Overview of Teamcenter Training:
Teamcenter training provides a single source of knowledge. Teamcenter secure data management capabilities helps to see the big picture and collaborate with anyone.
Anywhere we can comprehensively mange all the product information and seamlessly, share that knowledge across the entire organization.

We can coordinate efforts and reduce errors caused by miscommunication.

Many companies today struggle with effective process management.

Teamcenter training helps to automate processes whether they are simple or complex and ensure accuracy and completeness throughout the lifecycle.

Teamcenter PLM online training single source of knowledge ensures that everyone on your team has the right information at the right time, driving improved productivity and reduced cycle times with improved orchestration through teamcenter training.

Many companies struggle with marinating accurate bill of material information across the organization.

Accurate up to date bill of material information at any stage of life of to product is critical to reducing cost and error within the organization.
Teamcenter training manages all BOM variations in a single source of knowledge from requirements and concept information through design and manufacturing users across the organization need accurate up to date BOM information.
Here it has two different BOM representations engineering in the top section manufacturing in the bottom teamcenter.

Allows managing these variations while ensuring consistency and accuracy between them a lightweight visual representation of the part is available on demand at any point in the process.

Without a costly CAD seat this helps to drive effective communication and collaboration throughout the lifecycle.

When the change is made in one of the BOM representations. Teamcenter training helps to illustrate what has changed we can visually see that the cover has been rotated.

And also run a compatibility check to clarity understand any differences with instant data synchronization across the different views, eliminate silos of information reduce re work and steam line processes companies.
Benefits of bill of materials:
Benefits of bill of materials visibility helping to eliminate errors and reduce costs.

Teamcenter training delivers a single source of product and process knowledge these capabilities help to drive collaboration and productivity ultimately helping to reduce product costs.

Get to market faster.

Teamcenter reduces the cost of change with visibility to accurate up to date information and a context that is meaningful.

It can manage the impact of change; teamcenter ensures that everyone on the team has the right information at the right time with single source of knowledge people spend less time searching for information's so they can make better decisions faster.

Teams can seamlessly share diverse type of product knowledge across geographical organizational and technical boundaries with tram center can co ordinate efforts and reduce errors caused by miss communication with teamcenter can comprehensively manage product information from CAD data and part information to documents requirements and manufacturing data.
Teamcenter rapid start business process:
Teamcenter training rapid start is a complete, easy to use, and easy to install product data management. Rapid start is designed to optimize time to value for small to mid sized manufacturing companies, departmental work groups and suppliers to OEM s, and other product manufactures for initial ideas to requirements, through design, approval and manufacturing.
Rapid start is CAD neutral and supports industry standard.

PDM best practices, preconfigured groups with roes for authors and consumers, workflows another features.

Support business process in an extensible environment. Information technology, engineering, management and manufacturing groups can all use these features to work with product data and align with business process.

The rapid start business process includes managing CAD data, documents and processes supported by role based secured data, visualization and platform deployment.

Rapid start supports IT, design, manufacturing and management in the business process.

For IT group software installation is streamlined, users are easily assigned to groups and roles, clients are deployed and intelligent part numbering can be configured.

Access control lists secure the data and users interact with data based on group and role.

The engineering group creates and documents parts and assemblies. Can use intelligence part numbering and best practice workflows.

Author users create objects and submit them to best practice workflow processes.

Status values are assigned by these processes. During design and review phases, can use express review to share data with people who do not have teamcenter rapid start.

Create a review package, and then send the review package. Then send the review package for external review.

When the review package is returned, import it back into rapid start. Mangers included in reviews can contribute to product design and documentation within workflows is as needed.

The manufacturing group designers, checkers and mangers use the engineering order object to specify parts and assemblies to be revised.

The engineering order workflow initiates change requests and changes in documents.

The shop floor consumer group participates in the business process by using the shop floor viewer.

The shop floor viewer is a preconfigured thin client, can access using a web browser.

We can quickly find released parts and documentation on the shop floor.

The rapid start business process supports information technology, engineering, management and manufacturing's also supports multi CAD environments and intelligent part numbering.

A preconfigured organization is provided along with best practice document management, workflows, secure data access and sharing, visualization, and platform deployment.

Teamcenter training rapid start is a complete solution for product manufactures.
Capabilities of Teamcenter training focusing on PDM and PLM:
Lifecycle of the product is from the early concept stages through design development all the way to when the product is absolute offers a wide range of products to support this lifecycle solid edge and NX for drafting and design and ex simulation solid simulation and fee map for analysis.
Teamcenter training is literally the most used solution in the world for this team center connects all aspects of product data management for all users for to entire lifecycle of the product.
For suppose the product data it's not just CAD data anymore criteria specifications tooling we have all of these different files and stored throughout the company so we might have an access database for part number or we might have CAD files on the network and then have CNC files and manufacturing on anther system and so on. All of this makes it very difficult to find things and it's hard to have the latest and greatest when do find them.
Teamcenter training provides a single source data.

Teamcenter training provides processes to ensure quality and repeatability.

Teamcenter PLM online training establishes relationships between different data types.

Teamcenter training integrates into existing CAD applications.

Facilitates reuse of existing designs and engineering knowledge.

Interactive visualization of model and assembles with JT.

Multi CAD capability.
Managing data with teamcenter:
In this managing data with teamcenters, it can play three roles, the first is that of an engineer, the engineer is going to be in the teamcenter application creating an engineering order and initiating a workflow so accessing the data and leveraging workflows then there's going to be the CAD the CAD guy do the all CAD works, finally going to be the checker that makes sure everything is correct and documents that change. So the engineer is the user interface at different ways of searching and then takes at the visualization capabilities.
Idestrainings is a team of expertised professionals which is ready to help in giving job support. We have a good team and is ready to give you support at any time and can resolve the issues faster. For more info please contact our helpdesk.
Great products come from three companies the state complexities of products business processes and global environment make getting to grade more challenging.
Even before and the expectation for quality has never been higher creating great products demands voters it must be at the core of everything of company does to succeed to outer from the competition need to optimize the product development processes.

That will deliver on the business initiative and strategic goals to do this to need the right technology that will allow improving the process avoid disasters in the field and help turn the business initiative into competitive.

Advantage product lifecycle management (PLM) is the right technology for today's complex environment PLM is enterprise software that ensures the product development resources and processes deliver, real business value.

PLM provides a view in to the complete lifecycle from great idea to digital bill of materials to a physical product that is easily serviced and ultimately retired with PLM contributing to the product design and development regardless of geographic location is able to access the singles secure source of information.

And know exactly what is happening decisions are made quickly and are better informed the results of company creates products' that are more competitive cost effective compliance serviceable and higher quality so whether entering new markets creating sustainable revenue streams protecting the production position delivering on unique customer demands or simply looking to lower overall product and lifecycle costs with right PLM technology.

Company can achieve its business objectives like never before allowing producing great products.
Conclusion to Teamcenter Training:
IdesTrainings is the online training provider of latest technology courses. We are specialized in delivering quality services to the candidates in an affordable cost. We are specialized in providing Teamcenter training in Hyderabad with the best technical consultants and well certified professional are always accessible to guide you.