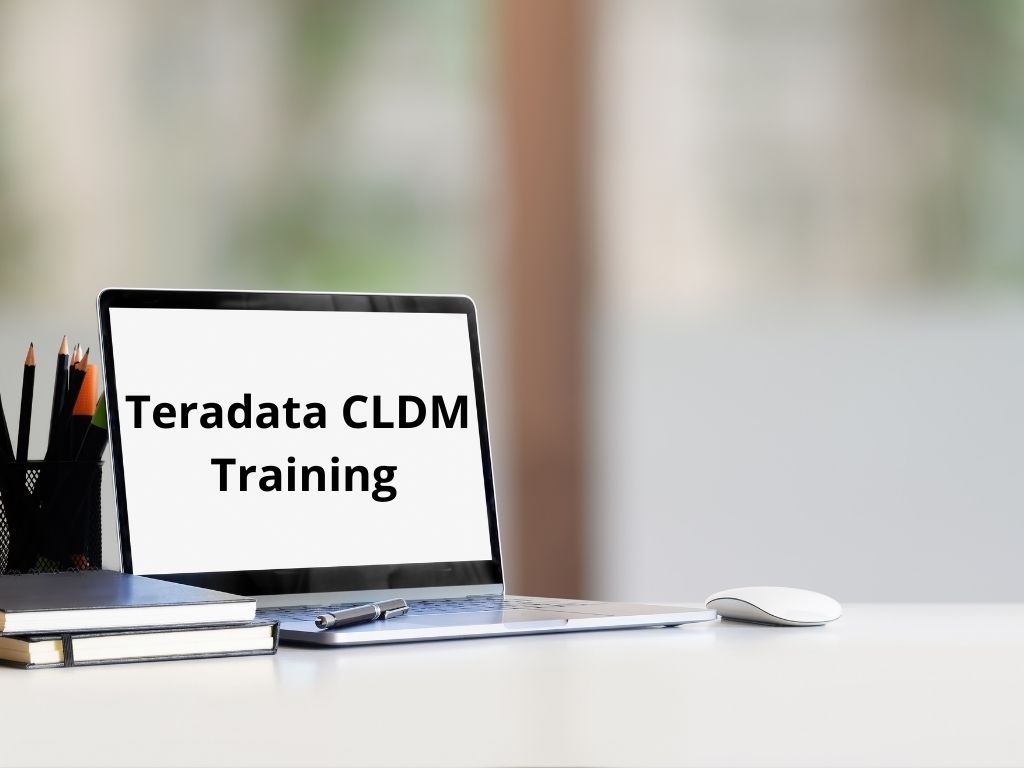 Introduction to Teradata CLDM Training:
Our Teradata CLDM Training helps the clients to require a highly motivated and experienced individual in data modelling and data architecture and will be responsible for the design and instantiation of the physical, logical and semantic data models. This includes creating as well as leading other modelers. The Teradata CLDM Corporate trainings is the Data Modeler will work closely with the industry consultant, the business stakeholders, and the developers. For more information register with us or dial our helpline to find best training guides for Corporate and Classroom trainings and become a better executive. IdesTrainings is one of the best IT Training delivering Partners, we can gather up profound trainers for all the possible latest technologies at Hyderabad, Bangalore, Pune, Gurgaon and other such IT hubs.
Prerequisites for Teradata CLDM training:
The Candidate should have the basic knowledge in Teradata 12.0 or greater environments.

Very good knowledge of Advanced Teradata concepts like Join strategy, Index choice, Performance Optimization, Compression, etc.

Experience in Teradata utilities BTEQ, MLOAD, FLOAD, TPUMP.

Exposure to query tuning.

Good understanding of ETL methodology.
Teradata CLDM Corporate Training Course Outline:
Course Name: Teradata CLDM Training
Duration of the Course:

 40 Hours (It can also be optimized as per required period).

Mode of Training

: Classroom and Corporate Training

Timings:

 According to one's Feasibility

Materials

: Yes, We are providing Materials for

Teradata CLDM Corporate Training

 (We will get the soft copy material)

Sessions will be conducted through WEBEX, GOTOMETTING or SKYPE

Basic Requirements:

 Good Internet Speed, Headset.

Trainer Experience:

 10+Years

Course Fee:

 Please register in our website, so that one of our agents will assist you.
Overview of Teradta CLDM Training:
The Teradata Communications Logic Data Model captures how a general communications organization works. It provides the big picture for a communications organization, containing nine broad subject areas: Network, Network Activity, Event, Financial Management, Party, Master (i.e., location-centric concepts, such as telephone number, site, and address), Promotion, Offer, and Finance.

The CLDM does contain a handful of these generic concepts (e.g., Event), yet these generic concepts are used to link more granular and concrete parts of the business together (e.g., a service order, billing statement adjustment, and power outage are all Events), and even to link different iLDMs together (e.g., Event appears in several of the iLDMs).

Due to the details provided in the CLDM, the source system mapping becomes more manageable. The current version of the CLDM is extremely robust, containing more than 1,500 entities, but these numbers and model features are continuously updated through new releases.

The Teradata CLDM is a living, breathing view of the communications business. This model provides a holistic view of customer management, revenue assurance, network asset management, product management, and financial management functions.

Teradata Professional Services consultants work directly with clients in the field and provide feedback for model changes and enhancements to the Teradata Product Manager who then captures these new requirements for potential addition in the next CLDM release.

Each iteration of the Teradata CLDM results in CLDM customers benefiting from the enhancement suggestions from many earlier CLDM implementations. At Idestrainings we also provide the Best  Teradata CLDM Corporate and Teradata CLDM classroom Training in Bangalore, Hyderabad, Pune, Nodia, Delhi, Mumbai, Chennai etc..

The Teradata CLDM exists in an Erwin Data Modeler file. ERwin Data Modeler is one of the more popular data modeling tools that support reports for viewing and printing the models and their Meta data. This individual must have the skills to understand the logical data model as well as the business requirements.

In addition, the CLDM documentation includes both hard copy and pdf files of three books.
Teradata has been always been there as a strong performer on the RDBMS products. Their offering is known as Teradata Communications Logical Data Model is used to provide a great entity and attribute detail in the 3NF logical model. Which is the actual product from Information Architecture perspective, and covers many subject areas for the CSPs. Along with an Information framework alignment, the subject area/facet classifications provide a legible and clear boundary between the high level entities. 

They have implemented the concept of mini dimensions which is good from an Enterprise BI implementation perspective but sometimes a bit voluminous to handle; as this results in additional physical tables. CLDM have refrained from providing a semantic abstraction on top of the 3NF structure. 

This may not seem lucrative as majority of the CSPs will ask for an end to end solution which not only should cover the foundation layer but should also provide a clear direction on the business abstraction and further classification of data marts for a meaningful analytics. 

Since, they have been playing along for a long time in the IT industry, clearly they have formed a loyal customer base and their marketing and front end sales service is just fabulous. As a result they have secured some of the very big contracts with couple of big names in Telecom domain (one simple .ample should be the Vodafone group who have adapted the 3NF model at their group level and have percolated the same solution with local customizations for the different Vodafone operating companies). 
All these benefits are well explained and you learn and practice the user queries with the help of our expert trainers at Teradata CLDM Corporate Training Classes.
Learn what different types of Teradata CLDM models are used in Teradata CLDM Corporate Training:
White Board Conceptual Data Model:
This is used as organized a series of meetings with business analysts, functional analysts, and department managers with a goal of creating a single, high-level view of the organization. This is used to meet with groups of one to five individuals and built their views of the organization using whiteboards and flipcharts. For those individuals who preferred not to see data models, and worked with them to jointly create a listing of key concepts and their definitions. The finished model had severe integration issues as you might expect. Sets of entities were not related to each other, and there were many cases where the same concept had two or more definitions, and similar concepts had completely different names and rules. This is actually a very good thing because it documents the integration issues, and acknowledging the problem is a prerequisite to solving the problem. 
Enterprise Conceptual Data Model:
The Teradata CLDM comes with a Subject Area Model that contains nine key concepts and their relationships for the communications industry. It captures the concepts and relationships across the CLDM's broad subject areas. For example, more than 100 entities, including Offering, Product, and Incentive, are represented by just the single Offer entity on the Teradata Subject Area Model.
The definition for OFFER in the Teradata Subject Area Model is: 
The Offer subject area provides information about the Products or Product Packages (Offerings) that are sold by the Communications Service Provider. Offerings may contain one or more Products. Offerings have characterizing Descriptors, such as Cost per Minute of Usage or Monthly Recurring Charge. 
Enterprise Logical Data Model:
As you might expect, the Enterprise Logical Data Model (LDM) required more effort than the prior two models. It had more detail and required the most discussions to resolve the integration issues. Note that some of the integration issues remained unresolved yet well documented. Version 1 of RUT's Enterprise LDM contained more than 900 entities and 2,300 data elements. It was built using a hybrid approach. A hybrid approach means it was built from both a top down and bottom up perspective. Top down is driven from the business requirements, which takes the form of the Enterprise CDM, and bottom up means start with the existing systems environment. At IdesTrainings we also provide the corporate and classroom training for Teradata Training.
Conclusion to Teradata CLDM Training:
The Teradata CLDM Training saves organizations substantial amounts of time and money by providing a detailed and well-proven data model as a foundation for an organization's enterprise data model. In addition, the Teradata CLDM can be easily extended as the business grows, and provides the organization with a common understanding of business terms.  
Our course of Teradata CLDM Corporate training and also Teradata CLDM Classroom Training has been most happening training programs at IdesTrainings, many young enthusiastic job seekers are able to make a good job deal form our guiding classes .Get started with corporate and classroom trainings from India at Hyderabad, Mumbai, Nodia, Delhi, pune, Bangalore also in states Register with us for the best training program for your company or you can dial our helpline mobile number or send details in our website contact us page or simply drop a message down below , soon our assisting managements will contact you to fix a right trainer and can schedule the classes as per your timings.