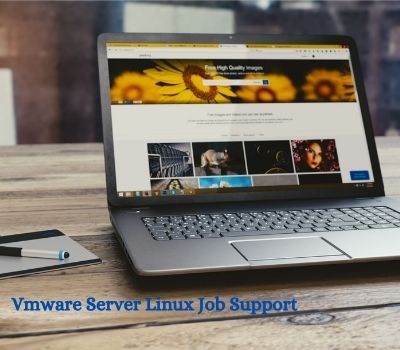 Vmware Server Linux Introduction:
VMware Server is a free virtualization product for Windows and Linux servers with enterprise-support and Virtualcenter management. It enables companies to partition a physical server into multiple virtual machines and to start experiencing the benefits of virtualization. With Virtual Center add-on, users can efficiently provision, monitor and manage their IT infrastructure.
Overview Of Vmware Server Linux Job Support:
Don't want to spend money on the expensive Citrix setup for running  the Windows &Linux, then try running Windows as an virtual machine (VM) on the Linux with VMware Server.
The VMware Server has fewer features than VMware ESX, software available for purchase, but can create, edit, & play virtual machines. It uses an client–server model, by allowing remote access to  the virtual machines, at the cost of some graphical performance (& 3D support). It can run virtual machines created by other VMware products & by Microsoft Virtual PC.
The VMware Server is an virtualization product that makes it possible to partition an single physical server into multiple virtual machines.  The VMware server works with the Windows, Solaris, Linux & Netware, any or all of which can be used concurrently on the same hardware.
With the VMware Server a virtual machine can be built once & can deployed multiple times in the diverse environments. The VMware Server facilitates software testing in virtual machines without the installation &  configuration. Patches & experimental operating systems can be tested as well. The  Legacy applications & operating systems can be run in the virtual machines that take advantage of state-of-the-art infrastructures